Book recommendations are not hard to come by, but good book recommendations are a different story. Especially when you're looking for something to read that resonates with you spiritually, trustworthy suggestions are key.
That's why we created this guide! We'll go over our top 12 recommendations of Christian books for women that are sure to speak to you, no matter what you're looking for.

Christian Books for Women on Spiritual Growth
Some weeks, you don't have the energy to open your Bible. Others, you skim something that just doesn't impact you, despite your high hopes. We've all been there, but the right resources can help you navigate those seasons.
The following Christian books for women can help you conquer the stunt of your spiritual growth.

Follow God's Will by Brittany Ann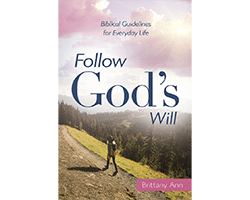 If you have many years of Bible studying under your belt, you may be familiar with many of its lessons and stories. But applying biblical wisdom to your own life can be tricky.
Brittany Ann's Follow God's Will mixes Scripture with real-life stories and practical advice to help women tackle the question, "What does God want me to do?" This Christian book for women teaches readers how to confidently live out God's Word, both in practical daily action and in bold pursuit of His will for their lives.
Stand in Confidence by Amanda Pittman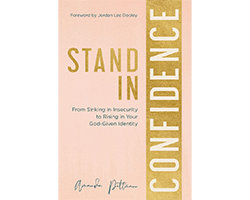 Society, the church, the workplace, and every other aspect of life places demands on women about who they're supposed to be. As if the yearning for love, acceptance, and validation wasn't complicated enough in our broken world, the endless confusion around women's identities makes it nearly impossible to find confidence.
Stand in Confidence helps women discover the truth about their God-given identity through four components of confidence:
Clarity: Embrace your identity and define your design.
Connection: Connect with God and connect with others.
Competency: Develop your ability and expand your capacity.
Conviction: Know your responsibility and use your authority.
With a new perspective on their identity and purpose, women can be empowered to put an end to people-pleasing and find security in their God-given callings.
Take Back Your Joy by Nicole Jacobsmeyer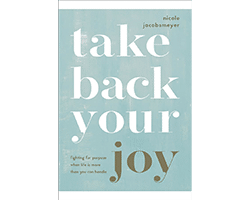 Trial after trial, the enemy holds nothing back when employing the world to attack us. We can easily feel defeated, incapable, and desperate for God to show up again when it seems like He's nowhere to be found.
Nicole Jacobsmeyer speaks from experience in Take Back Your Joy, a Christian book for women whose spiritual growth feels stunted by the obstacles of this world. She shares biblical strategies for conquering trials, such as:
Staying grounded in God's Word
Serving others
Choosing to forgive
Surrendering control
In this book, you'll learn how to take courage as you battle your doubts and find the clarity to pursue your purpose, even in hard times.
Christian books for women studying Scripture
Whether you don't understand a certain passage of Scripture or you're looking to dive deeper into a particular Biblical passage, there are plenty of books out there to help you learn more! The following books for Christian women explore important biblical stories and lessons to help you take your knowledge of God's Word one step further.

Fall in Love with God's Word by Brittany Ann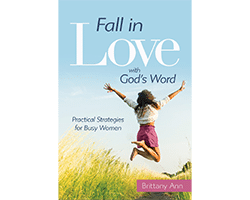 It can't be overstated—between being a mother, wife, employee (or employer), church member, and friend, Christian women are busy! These are just some of the roles women fill, and there are many more, but the most important role was missing from this list: follower of God.
Brittany Ann's Fall in Love with God's Word explores the challenge that many Christian women face: studying the Bible in the midst of life's chaos. This Christian book helps women study Scripture by sharing practical strategies to:
Overcome spiritual resistance
Create and maintain a solid devotional schedule
Find advice in Scripture
Use this compelling resource to protect your time with God and learn to fall back in love with His Word again.
Delights and Disciplines of Bible Study by Warren Wiersbe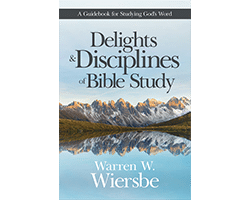 Do you ever feel unsure of how to interpret Scripture? Are you skeptical of other people's interpretations? Deciphering the Bible can be tricky, considering it was written thousands of years ago and in a different language.
Delights and Disciplines of Bible Study is a comprehensive guide to biblical interpretation. In this guide to God's Word, Dr. Warren Wiersbe provides insight into Scripture's history, meaning, and context.
Flash Theology by Jenny Randle and Brayden Brookshier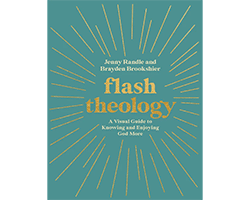 Your beliefs about God are the foundation of your faith, but where do they come from? You shouldn't just trust a friend, family member, or even pastor to determine these beliefs for you, which is why Flash Theology was written.
Through the use of compelling visuals, this book helps Christians understand theology and apply it to their lives by:
Connecting God's character and the believer's identity
Internalizing truths about God's heart for His children
Finding encouragement in life's purpose
In 31 bite-sized truths of Christianity, this book helps women strengthen the foundation of their faith by getting to know God better.
Books for Christian women's Bible study groups
You can talk about any book with the women in your Bible study group, but not all books are conducive to studying together! The following Christian books for women are great resources to help your Bible study group strengthen its community and encourage one another.

Wait and See by Wendy Pope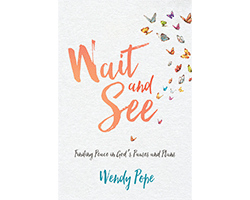 Women have all sorts of different ambitions, but one thing in common: there's always something on the horizon. Whether you want a certain job, a husband, or a new house, you may always be looking to the future and not focusing on God's work in the present.
In Wait and See, Wendy Pope draws on the story of David to help you shift your focus to the now. As you take heart alongside your spiritual community, this Christian book for women encourages you to:
Participate in God's work in the present
See the benefit of inviting others into the wait
View God's pauses as opportunities to know Him better
Gain confidence in God's plans, even during uncertain times
Learn to joyfully join God's present work instead of idolizing your future desires.
Singing in the Dark by Ginny Owens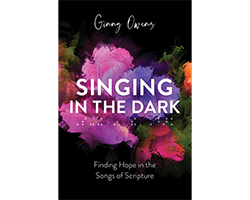 In life's toughest moments, you may not know where to turn. As you lean on your sisters in Christ for encouragement, you can all draw closer to God through the solace found in Scripture.
In Singing in the Dark, Ginny Owens helps women learn how to enjoy communion with God during their darkest days through the elements of music and prayer. This Christian book for women uses the poetry and words of Scripture that the people of the Bible also relied on in unfavorable circumstances.
Crazy Love by Francis Chan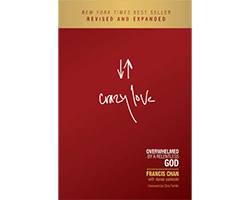 It's no mystery that our love is no match for the love that God gives us. In fact, some might even say that the unconditional love we receive from the God of the universe is crazy.
If your Bible study group is looking to spark authentic, passionate love for God, Francis Chan's Crazy Love is a great resource! Whether you need convincing of God's relentless love or want to know how you can fall in love with God, this Christian book will change the way you see love forever.
Christian books for women about relationships
Relationships can get messy, and even when they aren't, we have to put in a lot of hard work to make sure they keep sailing smoothly! Our following list of Christian books for women about relationships can help women manage their friendships, romantic interests, broken relationships, and more through Christ-like love.

She's Not Your Enemy by Jenn Schultz
Whether it's your teenage daughter or your irritable coworker, women sometimes just can't get along. It can be hard to remember that there's a much worse enemy behind this contention, especially when we see this conflict face-to-face. But the truth is that Satan is the true enemy, and discord and division are his primary weapons.
In She's Not Your Enemy, Jenn Schultz helps us understand our unique roles in God's kingdom when we:
Let go of seeing other women as competition
Address our envy, jealousy, people–pleasing, and perfectionism
Understand how our view of God impacts how we view ourselves and others
Remember, there's strength in numbers! If you really want to battle your enemy, stop trying to fight the women who could join your army. There's freedom in the Christian community, but you must first find your identity in Christ before you can cultivate that community.
Living Unbroken by Tracie Miles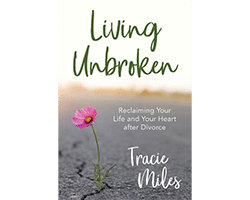 Some relationships are unsavable, but what do you do once that tie has been broken? In this Christian book for women who have experienced divorce or the break-up of a serious relationship, Tracie Miles explores how to understand and overcome the emotional toll it can take on a woman.
Living Unbroken shares the remarkable joy that can be found through God's strength even during a difficult time. The book helps women to:
Rebuild strength
Battle loneliness
Restore happiness
Walk through grief
Look forward to the future
Don't let a broken relationship or marriage stop you from seeing God's provision and plans for your life.
Greater Joy TWOgether by Ted Cunningham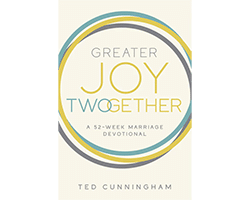 Even strong relationships must be maintained by wise guidance and hard work. Greater Joy TWOgether helps couples do just that! This 52-week devotional provides biblical guidance and practical advice to keep your relationship on the right track, including:
Fun date ideas
Thoughtful conversation starters
Short prayers
Equipped with the information from a short devotional, Bible verse, and ideas for practical next steps, you and your partner can learn to pursue each other as you draw closer to God and have fun together in the process.
Additional Resources on Christian Books for Women
There are plenty of resources out there for Christian women—you just have to know where to look! If you're researching Christian reading materials, check out our resource library for more suggestions:
Best Bible Studies for Women: How to Empower Your Faith. Interested in Bible studies that will strengthen your spiritual walk? To find a Bible study that speaks to you, check out our ultimate guide to the best Bible studies for women!
37 Great Books for Intentional Motherhood. If you're looking for a book about your specific circumstances, this guide is for you! Explore our list of great books for mothers.
Bible Studies on Women in the Bible. Whether you want to deepen your understanding of a Bible story or study the characteristics of a godly woman, the historical records of women in the Bible can help. Check out our list of the best Bible studies on women in the Bible!
---
Subscribe now to get weekly biblical encouragement delivered to your inbox, along with exclusive discounts, sneak peeks, event updates, and more!