Music has a remarkable way of evoking memories and feelings from our life experiences. My maternal grandmother was our family musician. As a self-taught pianist and vocalist, she was a mainstay at our family church for decades. If anyone was going to reliably be at service on Sundays, it would be my grandfather and grandmother. I vividly recall the ease and reverence with which she played and lifted her voice to lead hymns, all while perched on the bench in front of the piano. One of her favorite hymns was "Put On The Whole Armor of God." If you are familiar with this song, it repeats a call-and-response type of structure. As a young girl, this particular selection would create a symphony of imagery in my mind centered around the armor of which the song speaks. I remember hearing her voice belt out, "The helmet of salvation…and the sword of the spirit." The pieces of armor called out one by one would begin to assemble in my mind and I imagined myself in a suit of armor, ready for battle.
This summer, the Armor of God series on the Esther Press blog has illustrated the significance of understanding the spiritual elements of the whole armor of God. Throughout this feature, I will focus specifically on the shield of faith. Let's begin with Ephesians 6. The sixteenth verse of the New King James version states that above all you should take "the shield of faith with which you will be able to quench all the fiery darts of the wicked one." What a visual! Fiery darts, shields, the wicked one…all elements of what could easily become the next silver screen smash! But this is no Hollywood production or the latest New York Times bestseller…this is what we experience in our world. Earlier in Ephesians 6:12, we are instructed that we wrestle not against flesh and blood, "but against principalities, against powers, against the rulers of the darkness of this age, against spiritual hosts of wickedness in the heavenly places" (NKJV). And if we know anything about warfare, skilled soldiers don't go into battle without their armor.
My husband and I are total opposites with many things. I can enjoy watching a baseball game; he says it's like watching paint dry. He enjoys spontaneity; I'm more planful. I relish unpacking all of the feelings and using all of the words, while he may respond with two sentences and has said all that he needs to for the conversation. But one connection point that we have is our interest in history.
My husband enjoys learning about the Vikings who journeyed across the oceans between the ninth and eleventh centuries. Although I enjoy history, learning about the Vikings wasn't always a draw for me until my husband's interest sparked my own. Vikings were Scandinavian warriors who traveled by sea to occupy areas of Europe and beyond. They often appear depicted in movies and television shows as these larger-than-life oceanic warriors clad in horned helmets hoisting massive shields. While the helmets have since been found to serve an impractical purpose and were primarily a reflection of nineteenth century costuming, the shields were a vital combat companion for invasion and territorial takeovers. In these brutal battles, oftentimes, an opposing fighter wouldn't see the warrior first, but his shield.
As believers, we already know what we're up against as highlighted in Ephesians 6. It is our duty to activate the proper response to the wiles of the Enemy: cloaking ourselves in the armor of God. Activated faith is a catalyst to trusting God's intentions with your life and the path He has ahead for you.
One of the most illustrative examples of applying faith forward is through the story of Abraham. The Lord spoke to Abraham, and in that moment, Abraham made a choice.
Hebrews 11:8 succinctly captures the essence of the story of Abraham and his response in faith to God. The Scripture says, "By faith Abraham obeyed when he was called to go out to a place that he was to receive as an inheritance. And he went out, not knowing where he was going."
I am a car enthusiast and I truly enjoy driving. The days of using paper maps aren't too distant of a memory in my mind, but goodness, am I thankful for modern technology and the creation of navigation systems. Nowadays, when we don't know where we are going, we simply pop an address into the GPS and trust that we are headed in the right direction. But sometimes—well, more often than not—we trust our own understanding of getting from point A to point B. Unlike a map that shows the entire route from start to finish, some navigation systems provide turn-by-turn directions forcing the driver to complete the first action before being instructed to act on the next one. These turn-by-turn directions of where to go and when can leave a driver feeling fully reliant on the GPS. I'll admit, I have taken an early turn or missed an exit plenty of times in my driving journey. But one thing that a navigation system will do is reroute you back on our path when you have veered off the course of your destination.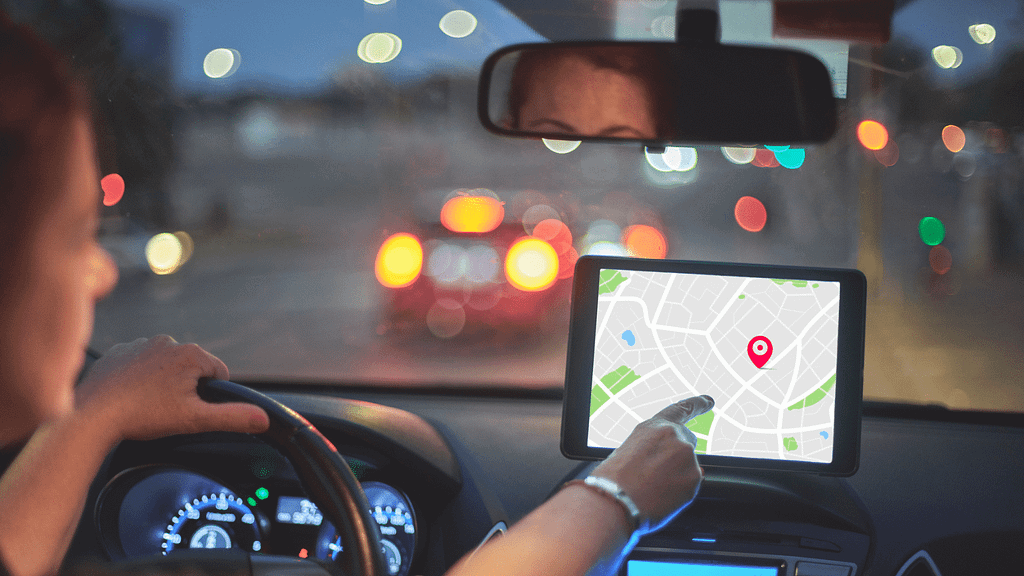 Let's revisit a pivotal point in Hebrews 11:8. Abraham did not know where he was going. That part! Some of us can't allow ourselves to trust the navigation systems on our phones, let alone trust taking a first unknown step of obedience with God. Friends, that's faith.
The frontline of our full obedience to God is our faith. Our demonstration of faith strengthens our understanding of just how much we truly must rely on God—in and out of battle.
I've read the story of Abraham many times throughout my years of following Christ, but in my most recent season, I've thought more personally about it. What would I have done similarly or differently from Abraham? How strong would my own shield of faith have been? How strong is it now? And how much do I truly leverage and apply the power and authority behind the shield of faith?
Leading with faith instills a trust beyond what is revealed to the eye. First Corinthians 2:9 says, "But, as it is written, 'What no eye has seen, nor ear heard, nor the heart of man imagined, what God has prepared for those who love him.'" An act of love unto God is to be faithful in our trust and obedience to His commandments and His guidance in our lives.
This life is a battlefield, friends. We must continue to remind ourselves of this and remain armed at all times to defend ourselves against the attacks of the enemy. Be encouraged that when armed with God's protective tools and activated faith, we have the authority to overcome because in the end, we win. I challenge you to commit Ephesians 6 to your memory. Recite verses from the chapter aloud during times of adversity and times of calm. Equipping your spirit and mind daily while activating your shield of faith will not only strengthen your faith, but serve as a visual reminder of where our help truly comes from through our God.
Related Blogs:
---
Angela is a naturally caffeinated communicator and connector who is passionate about people and the stories we all possess. She is committed to stewarding her God-given gifts as a speaker, writer, corporate program leader, and creative to connect and inspire others around the world and right next door. Angela attributes her southern upbringing as the foundation for her adoration of magnolia trees, historic homes, classic cars, and homemade lemonade!
---
Scripture quotations marked NKJV are taken from the New King James Version®. Copyright © 1982 by Thomas Nelson. Used by permission. All rights reserved.