For me, the idea of peace conjures up images of comfortable chairs firmly planted into a warm, sandy beach. This imagery reminds me of my need to intentionally position myself in a particular place where letting go of my stress and tension happens organically. A place where peaceful, rhythmic salty waves roll in, gently submerging my toes, before pulling backward to remind me that only in letting go can I receive more.
Wouldn't it be marvelous if experiencing true and lasting peace was as simple as positioning ourselves in a particular geographical location? Yet each and every day, our souls crave the peace that's so hard to find in a world growing more chaotic by the minute. No matter how many vacations we plan, true peace is simply unattainable in the form of a place or thing; but it can absolutely be found in the gospel of peace that is revealed in the person of Jesus Christ, the Son of God.
Because many of us struggle to position ourselves in peace through daily prayer and devotions, the swirling vortex of internal thoughts driven by external circumstances leave us completely unsettled and without a glimmer of peace. A sudden terminal cancer diagnosis given to someone we deeply love. The friend's marriage we thought would last forever hanging in the balance by a single frayed thread of commitment. The unsettling news of a child who is struggling to find his way forward.
Oh, how we need inner peace.
We often define peace as the absence of war. But it would be shortsighted to only think of external circumstances as causing those wars. Confusion, anger, bitterness, anxiety, and fear can cause various internal wars that wreak havoc within our minds.
Choosing not to engage or participate in these external and internal wars raging around and within us would seem like the best and most peaceful option. But sometimes, that's not the path the Lord wants us to follow. A common misconception of peace is the wholesale freedom from conflict or fear; but the truth is, as long as we are living and breathing here on earth we will wrestle with internal and external struggles that leave us longing for a sense of peace. It's important that we take a moment to dismantle the definition of peace as we've previously known it to reestablish what peace can and should truly mean in the life of a believer.
"For he himself is our peace." Ephesians 2:14a NIV
Peace in the Hebrew language is shalom, and it means to be complete or whole. That's an incredible and hope-filled truth to all of us who are broken and incomplete. Jesus prepared a way for us to experience complete peace that makes us whole—even amid the broken world we're living in. The good news is that the gospel of peace, Jesus, has completed the finishing work on the cross and freely equips and positions us for whatever is to come. And the best part is that we can experience peace in the process!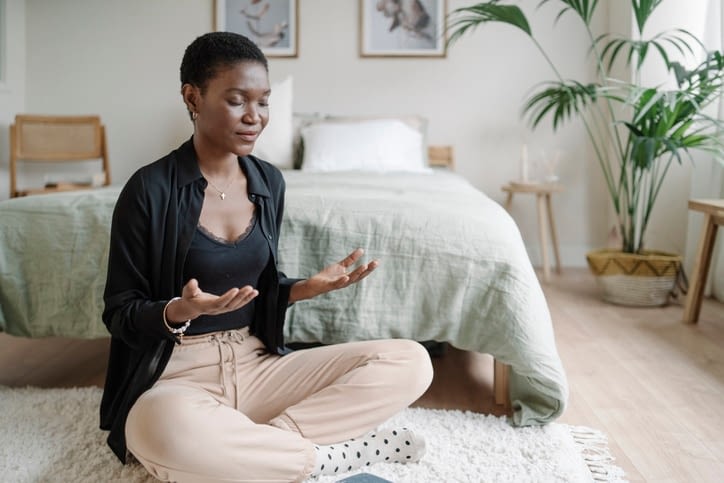 "For our struggle is not against flesh and blood, but against the rulers, against the authorities, against the powers of this dark world and against the spiritual forces of evil in the heavenly realms. Therefore put on the full armor of God, so that when the day of evil comes, you may be able to stand your ground, and after you have done everything, to stand. Stand firm then, with the belt of truth buckled around your waist, with the breastplate of righteousness in place, and with your feet fitted with the readiness that comes from the gospel of peace. In addition to all this, take up the shield of faith, with which you can extinguish all the flaming arrows of the evil one. Take the helmet of salvation and the sword of the Spirit, which is the word of God" (Eph. 6:12–18 NIV, emphasis mine).
"Lord, I'm not ready for this!" How many times do we say this? There's no one who understands our hesitancy of going into unknown and uncharted territories more than Jesus. As He faced death on the cross, Jesus cried out in anguish to the Lord, asking, "My Father, if it is possible, may this cup be taken from me. Yet not as I will, but as you will" (Matt. 26:39b NIV).
The cup Jesus referred to was representative of the whole of our insurmountable sins. When Jesus said from the cross, "It is finished," (John 19:30) it meant He had taken into Himself the whole, entire mess of us. He suffered and died beneath the weight of our sins—as though He had committed each and every one. Imagine the weight of us? Thirty minutes of watching the evening news just about sinks us into total despair. But, in love, Jesus took our all, saving us and the world from sin and positioning us near to His heart. This opens the way for Him to reveal how the gospel of peace can be experienced no matter what we are facing in life.
As believers, we have so much to celebrate and be grateful for in Jesus' willing surrender of His will to God's authority. We can follow His lead in trusting God with the outcomes of our crazy life circumstances and praise Him for how He positioned Himself on the cross fulfilling the gospel.
The Greek word, euangelion, means "good news." Jesus brought the reign of God to the world through His life, death, and His resurrection. Imagine how the gospel of peace could be revealed in our daily lives as we come to God with our honest fears and concerns, boldly asking, "My Father, if it is possible, may this cup be taken from me," and trusting with faithful surrender enough to say, "Yet not as I will, but as you will."
---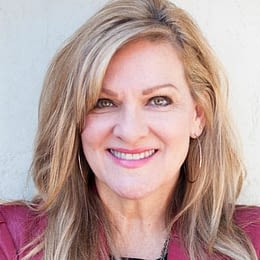 LaTan Roland Murphy is a lover of people and strong coffee. She is a sought-after speaker and award-winning writer who finds encouraging others her passion and purpose. Speaking with candid humility and raw honesty, LaTan draws from her own real-life mistakes and failures, inspiring audiences with hilarious personal stories. She and her husband, Joe, recently celebrated thirty-eight years of marriage. They will be the first to tell you they are still growing up together. She and Joe have three adult children: two sons and a daughter. They are blessed to have a loving son-in-law and daughter-in-law who feel more like biological children. In her spare time LaTan enjoys spending time with her three grandchildren, who totally captivate her heart.
Visit me at: https://latanmurphy.com
Author of: Courageous Women of the Bible  
https://cdn.bakerpublishinggroup.com/processed/books/covers/original/9780764230523.jpg?1499765257
---
Scripture quotations marked NIV are taken from the Holy Bible, New International Version®, NIV®. Copyright © 1973, 2011 by Biblica, Inc.™ Used by permission of Zondervan. All rights reserved worldwide. www.zondervan.com. The "NIV" and "New International Version" are trademarks registered in the United States Patent and Trademark Office by Biblica, Inc.™