I was raised by parents who loved God and people and taught me the importance of their brand of hospitality—having an open heart and home. Their genuine, "Y'all come" mindset wasn't an invitation contingent upon a perfectly clean house or fancy meals prepared to impress. However, there were plenty of weekends spent readying the house before peeling scads of potatoes and bananas intended to complete recipes for ginormous bowls of homemade potato salad and banana pudding that would grace our Sunday table.
To this day, etched into my mind's eye are the many faces from church of both familiar friends and strangers who gathered around our table throughout the years. A young pastor with his wife and children, first-time visitors, regular attendees, a young single visitor with no family at all could be found among those who accepted our impromptu invitation to come home with us for lunch.
I'm a firm believer in the power of being connected to God and I've personally experienced how a deep love for Him cultivates a desire for friendly and generous reception of others. But if we're honest, we don't always feel friendly or receptive and receiving others in the privacy of our homes might seem like an intrusion. No doubt, stepping away from the noise of the world to include reclusiveness into our weekly schedule is beneficial to our mental health and wellbeing but we don't want to allow ourselves to establish habits of barring the door to sit alone in cozy pajamas with our furry friends cuddled in our laps for too long. We need each other and if we are ever to experience the joy of Christian hospitality, we might benefit from taking an honest look at why we are uncomfortable with opening our hearts to receiving and extending invitations.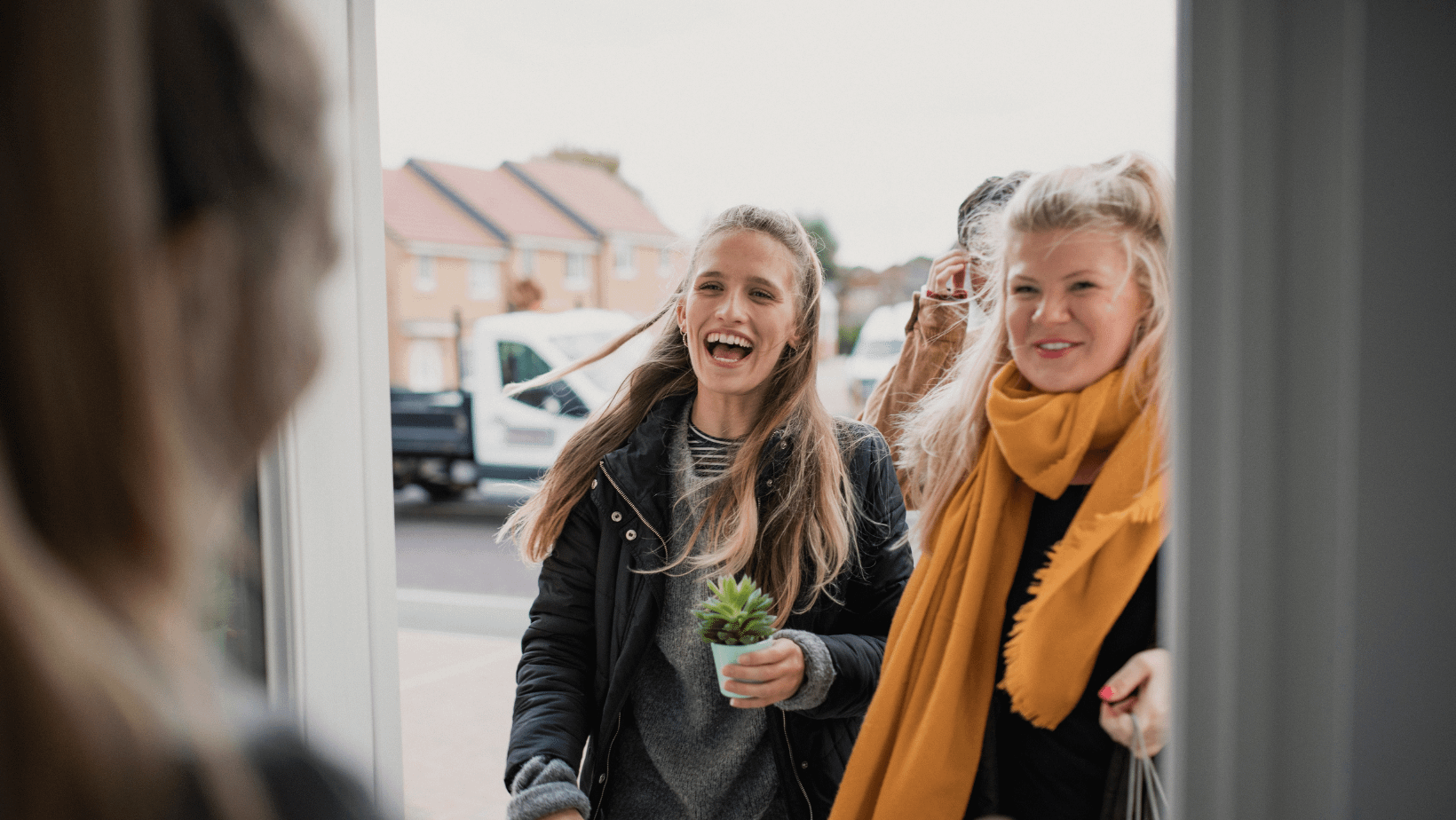 Privacy is necessary for times of restoration and a gift each of us needs to embrace in order to thrive in the chaos of living, but we can benefit from remembering that we were created for God and for community. Hospitality is a beautiful way of experiencing the togetherness our souls need. Imagine how powerful your invitation can be as you determine to take all the rejections experienced in times past to offer a "Y'all come" to someone who has experienced the same. Imagine the joy of knowing you stepped beyond hurtful memories attached to hospitality to cultivate an environment where transparent, honest conversations about life's complexities take place, and everyone leaves better than when they came.
"For where two or three are gathered in my name, there am I among them." (Mt. 18:20)
God loves hospitality. There are over one thousand Scripture verses referring to serving others in the Bible. I love reading about God's "Y'all come" holy heart. When pleasing God becomes our key motivation for hospitality and service to others, we find rest from comparative internal voices sizing us up against perfect Pinterest pages. Many of us respond to the subject of hosting events in our homes by saying, "I can't open my home because it's not decorated like…", or, "I don't know how to cook, so…."
God is able to do His best work when we place our "I'm nobody" or "I'm insufficient" insecurities firmly inside the capable hands of I Am. There's so much hunger for connectivity but many are more comfortable being the guest than the host. If only we could realize our value with the living God living inside of us. There's no match for a woman with a "Y'all come" kind of heart who willingly brings her unique acts of service to the God who loves servant-hearted people.
At the start of the year, my husband and I determined to host more gatherings in our home and each time we do, we find ourselves in absolute awe of how breaking bread together inevitably breaks open all we've held back. Last week, our simple gathering looked like paper plates, plastic cups, and friends snuggled around a warm, outdoor firepit. It was such a casual, fun night and I teased my friend as I passed a paper plate her way about how we could monogram them with a Sharpie pen to make it feel fancy. Another longtime friend teased me as I welcomed him with hugs and hellos dressed in a hoodie and leggings, saying, "You didn't tell us you were having a pajama party." We laughed about how sad it was that he didn't get the memo. The realness of our evening opened the way for a holy hush to happen around the fire later in the evening and organic, deep, and meaningful sharing transformed into a rich prayer time for one another. Afterwards, my husband and I received the kindest texts messages from our friends telling us how their souls needed the gift of our hospitality. But the truth was, we needed the gift of theirs. Hospitality has a boomerang effect. As we give, we receive.
Whether you choose to dust off your fine China to serve up juicy filet mignon and au gratin potatoes, or burgers on Sharpie monogramed paper plates with potato chips served straight from the bag, your service to others is an act of worship. As you move beyond your comfort zone to host as if you are hosting God Himself, your acts of service become holy hospitality.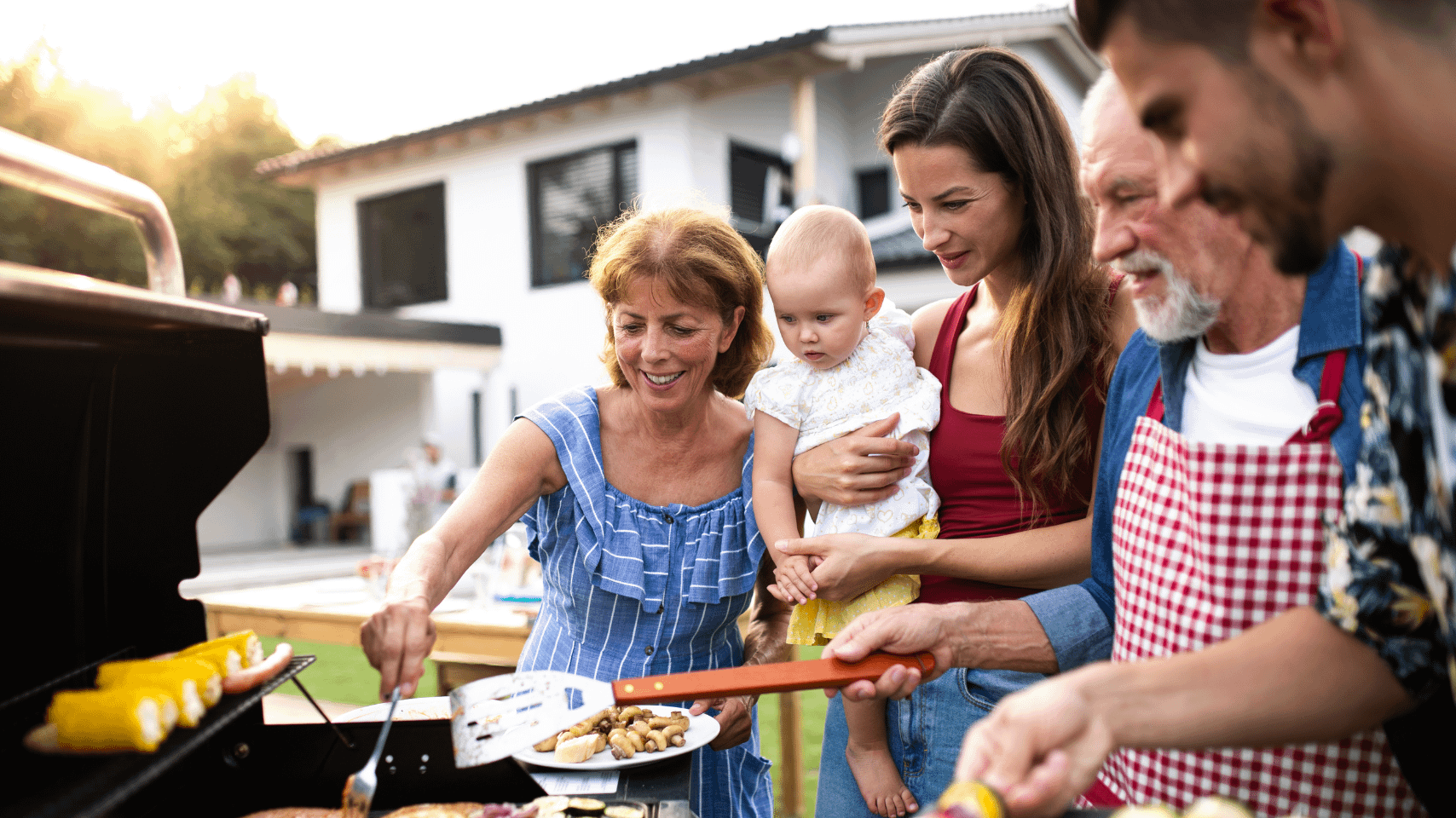 During the course of the next five days, prepare your heart by reading what God has to say about hospitality and look forward to planning and hosting a weekend event. As you read, ponder what hospitality looks like in your life, currently, and let go of perfectionistic ideals to embrace a rare but always celebrated, "Y'all come!"
Day 1:
"Each of you should use whatever gift you have received to serve others, as faithful stewards of God's grace in its various forms." 1 Peter 4:10 NIV
Day 2:
"For even the Son of Man came not to be served but to serve, and to give his life as a ransom for many." Mark 10:45
Day 3:
"…rendering service with a good will as to the Lord and not to man, knowing that whatever good anyone does, this he will receive back from the Lord, whether he is a bondservant or free." Ephesians 6:7–8
Day 4:
"Above all, keep loving one another earnestly, since love covers a multitude of sins. Show hospitality to one another without grumbling." 1 Peter 4:8–9
Day 5:
"For an overseer, as God's steward, must be above reproach. He must not be arrogant or quick-tempered or a drunkard or violent or greedy for gain, but hospitable, a lover of good, self-controlled, upright, holy, and disciplined." Titus 1:7–8
---
LaTan Roland Murphy is a lover of people and strong coffee. She is a sought-after speaker and award-winning writer who finds encouraging others her passion and purpose. Speaking with candid humility and raw honesty, LaTan draws from her own real-life mistakes and failures, inspiring audiences with hilarious personal stories. She and her husband, Joe, recently celebrated thirty-eight years of marriage. They will be the first to tell you they are still growing up together. She and Joe have three adult children: two sons and a daughter. They are blessed to have a loving son-in-law and daughter-in-law who feel more like biological children. In her spare time LaTan enjoys spending time with her three grandchildren, who totally captivate her heart.
Visit me at: http://latanmurphy.com
Author of: Courageous Women of the Bible
---
Scripture quotations marked NIV are taken from the Holy Bible, New International Version®, NIV®. Copyright © 1973, 2011 by Biblica, Inc.™ Used by permission of Zondervan. All rights reserved worldwide. www.zondervan.com. The "NIV" and "New International Version" are trademarks registered in the United States Patent and Trademark Office by Biblica, Inc.™