Well, I am absolutely done waiting. It's that time of year and I don't care who knows it. It's Hallmark Christmas movie season! I'm not sure when it began for me, but a few years back I gave in to what I once thought was simply on-brand for my mom: watching super-sappy, often predictable Hallmark Christmas movies. There is something about the love stories and happy endings that I can't get away from this time of year. It has been a difficult year for so many of us, and I think there is something nice about setting aside some time to take a deep breath and enjoy a show! Recently, as I took to social media to ooze about my love for them, I found I was very much not alone!
It got me thinking about why we love these movies so much. Maybe we're looking for a little Hallmark Christmas faith, or Hallmark Christmas courage. We may just simply want to watch something that, as Christian women, we can feel good about. One thing I know is that we all love the quaint towns dripping with beautiful holiday decorations. We watch cozily from our couch in our Christmas pajamas but we imagine ourselves in those fancy Christmas dresses or fluffy snowflake sweaters. And for just a moment we get to put ourselves in their fabulous, glittery shoes. Their world seems a bit simpler, even while being perfectly decorated. Their problems have what seem like obvious solutions, yet our hearts are warmed as we watch our heroines solve them. And, of course, we get to watch them transform in some way and in the process find their true love.
I polled my Hallmark-loving friends and, of course, did some additional research by rewatching a few movies. Here are some of our favorites, complete with a favorite moment (though trying my best not to add any spoilers!).
Christmas Under Wraps:
A big city doctor moves to a remote town in Alaska and as she finds love (of course!), she also uncovers the town has an interesting secret.
Favorite moment: when the cute owner of a Christmas decorations company puts lights all over the front of the house owned by the main character played by Candace Cameron Bure. Swoon! He adds a special touch signifying an act of love.
Christmas at the Plaza:
A historian has a chance to create a display at the town's landmark plaza for Christmas. Though it is a difficult task and she might come close to giving up, she meets some incredible new people including a handsome Christmas tree decorator.
Favorite moment: when they meet back at the plaza on Christmas Eve, we get to see how they value family and share a vision for the rest of their lives together.
One Royal Holiday:
It's almost Christmas and a prince and his mother, the queen, are trying to get home when they become delayed due to a snow storm. They meet a kind young lady in a donut shop who offers them a ride and a place to stay. Little does she know they are royalty!
Favorite moment: when the prince gives a speech and we see him gain confidence and courage for his life's calling.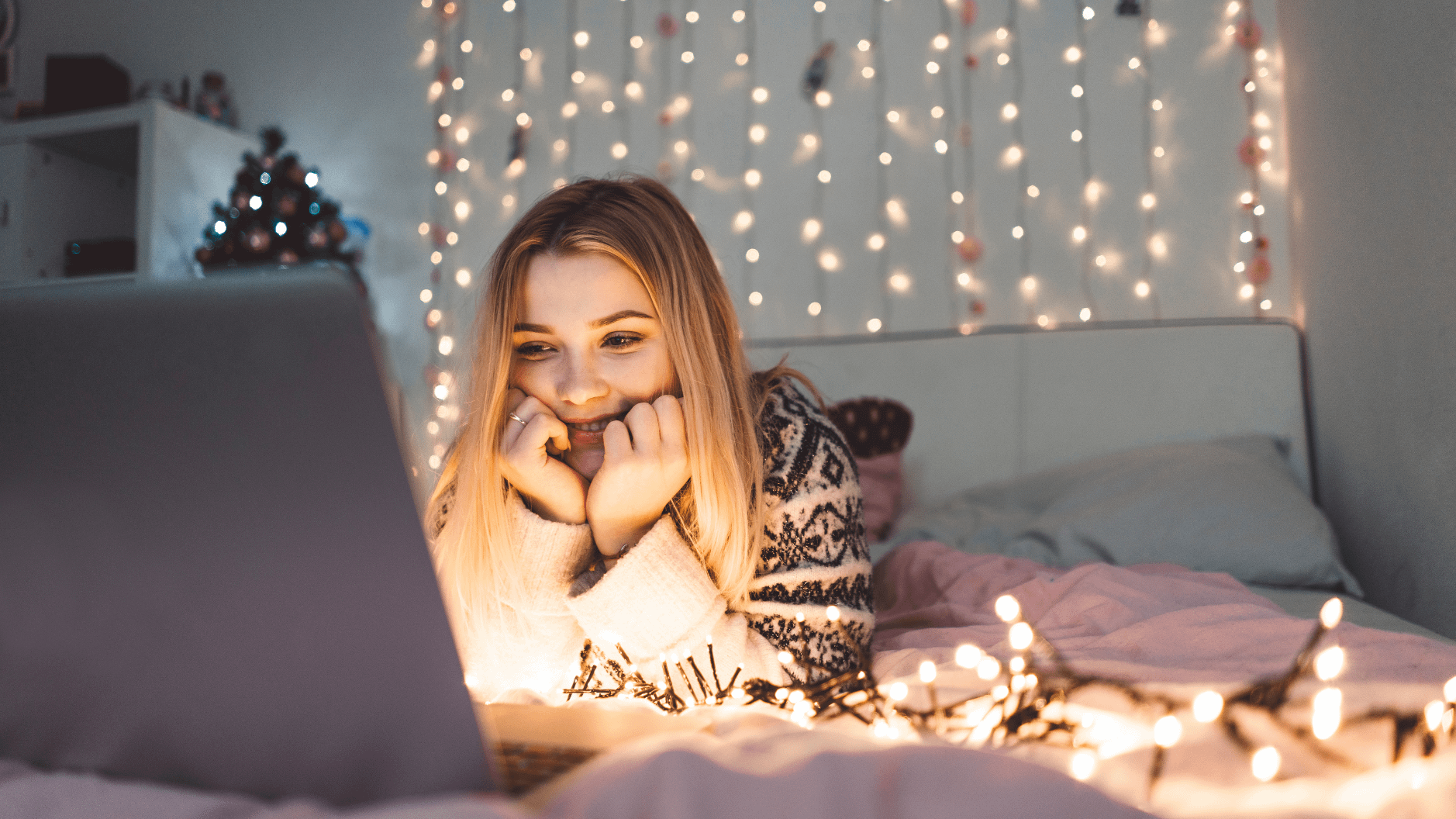 A couple years ago, I noticed an event show up on our shared family calendar. It was titled "Watch a Hallmark movie with my love" and it occurred every Sunday evening at 7 p.m. Of course I was elated by this! My husband, Chris, is very willing to watch movies or shows that I choose. But I was particularly excited for his intention and willingness to do this. Now, I can't say that every Sunday night works out like this, but we sure try. And honestly, it's less about the movies themselves and more about slowing down, putting our phones away, and taking some time to have an at-home date. Our four boys are bigger now and though we still like to tuck them in, on these nights they tuck themselves into bed and we take some time together.
Now that the weather is a little cooler and leaves have begun to fall my husband and I are gearing up and getting excited for holiday movies. I have even found that the boys sometimes talk their way into watching them with us or ask if we can watch one together. I have been surprised at how much they enjoy these atypical movie selections and are even willing to give up video game time!
I even splurged on new fluffy Christmas bedding for our master bed—the kids started calling it "The Christmas Bed." They love when the time comes to bring it out, make the bed, and pile on to watch something festive together. Somehow it feels differently than just watching something in the typical spot in our living room. I love this quote from pastor and author Mark Batterson from his book The Circle Maker: "Change of pace plus change of place equals change of perspective." I usually think of this as it relates to vacations and getting out of town, but I think it also applies to intentional moments in our own home. We have experienced this with in-home date nights when money or babysitting was scarce. And we've found it with family nights as well. Special moments do not have to cost a lot of money, but they often require intention.
Here are a few tips to create a special Hallmark movie night with your spouse, family, or your girlfriends.
Choose a theme:
If there's a certain type of food or dessert that will be served in the movie, serve that for dinner or as an after-movie treat!
Switch up the location:
Build a cozy fort or choose a new movie viewing area in or around your home. Or take a page from my book and make a Christmas bed and pile in!
Set a date:
Set up a specific time to be together! You could send out a calendar invite or even create a paper invitation. It can be a one-time or ongoing date!
Join the festivities:
Dress for the occasion! We love Christmas pajamas at our house, but you could also dress to coordinate with the movie in some way (think flannels or ugly Christmas sweaters).
Be present:
However you choose to set up your night, plan on being present with your loved ones and with the show itself. Put your phone away, let your laundry sit, and just enjoy the show!
I want to encourage you to enjoy this Christmas season with your family. These ideas are not meant to add to your ever-growing list of things to do but instead help you plan intentional moments to slow down with your family and friends. What movie will you watch first? We would love to hear your favorites in the comments below!
---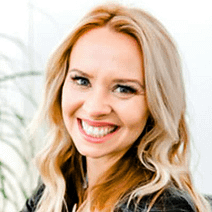 Maribeth is a creative, get-outta-the-box instigator with over twenty years' experience leading and encouraging people professionally. You could call her a business exec, speaker, blogger, worship leader, podcaster, entrepreneur, or mentor, but whatever you do, don't call her late for Taco Tuesday. MB loves lighting a fire under people who want more for their lives. She believes if you invest in building incredible people, you can grow an incredible organization.
In her free time, you can find her cooking authentic Mexican food with her husband, Chris, at their home in Tennessee and trying to keep their four boys from tracking mud through the house.