The other day a woman DMed me and asked, "What are some good Bible studies for women?" This is something I get asked rather often as a ministry leader. And honestly, I wasn't always the best person to ask. Don't get me wrong—reading the Bible is fantastic (though I wasn't always interested in that either), but meeting with other people consistently, reading a Bible study along with the biblical text, answering discussion questions… It always seemed like a daunting task that was either no fun or extremely hard to keep up with, especially given all the tasks, to-dos, and limited time we women tend to have. And there's always the inevitable guilt that comes from falling behind. But over the years, I have come to really love and enjoy Bible studies. More importantly, I can now see the value in them.
I don't know about you, but reading Scripture with no extra resources, like studies or commentaries, can sometimes leave me with more question marks than answers. The Bible is not always easy to grasp or understand. Also, if you always study solo, it can lead to incorrect interpretations, bad theology, or confusion and discouragement. God created us with community in mind. Which isn't to say you should never study Scripture on your own—this type of environment is helpful and needed for growing in faith and knowledge of God. And we have the Holy Spirit who can help us decipher this beautiful love letter God wrote us, but He also gave us one another. Every single person has a different perspective, background, and understanding. When we come together to study His Word, our combined thoughts and views can lead us into a fuller and deeper understanding of Scripture and who God is.
Not only this, but with Bible studies in particular, we gain valuable insights into the biblical text through the hard work and research of the authors. We can learn from them and be encouraged through their words. So why wouldn't we dive into them so that we can all grow in our faith and understanding?
With that, I want to answer the woman's question she asked me not too long ago, and I want to share my recommendations with you, as well. What are some good Bible studies for women? I've thought long and hard about this because there are so many great resources out there. So keeping in mind that this list is not exhaustive, here's my top ten:
Gideon: Your Weakness. God's Strength. by Priscilla Shirer
I don't know about you, but I love me some Priscilla Shirer! This is a great Old Testament women's Bible study that has relevance for all women today. Shirer shares key insights into this biblical story and encourages us to know that, just like Gideon, our weaknesses are opportunities for God to show His strength.
This study is timeless, because as time goes on, our schedules never seem to become less cluttered. Through this thoughtful and relevant work, I believe TerKeurst can help you, too, in deciphering what requests or demands in your life are perhaps good but not necessarily best to spend your time and resources on. This study is certainly one of the most helpful tools I have personally used to help me figure out my priorities and where my best yeses lie.
Everyone experiences a time of hardship when they question if God is truly there. I've been there often over the past few years. Whether you are in one of those seasons right now, we all need to be reminded that our God is a faithful God. AbuJamra's study reflects on the desert stories of the Bible through the lives of Abraham, the Israelites, John the Baptist, and Jesus. Through her work we can see how God has always desired to show us His faithfulness and how acknowledging our pain can coexist with trusting in God.
Lisa Harper is one of those women I could listen to and read day in and day out. Not only is she absolutely hilarious, she is also real, raw, and extremely insightful when it comes to Scripture. In this particular study, Harper guides us through the Bible (even hard to understand parts of the Old Testament) showing us how God is a good and compassionate Father. Personally, there have been times when I have seriously doubted God's love for me. This work amplifies the fact that God is and always has been a God of love—for those who came before and for us now.
The subtitle alone sums up what it sometimes feels like in life, am I right? In all seriousness, if you're looking for a great Old Testament women's Bible study, look no further. In this work, Moore gives us incredible context for the story of Esther and paints a picture of what true courage looks like. We all have days, weeks, perhaps entire seasons, where we feel inadequate for the task God has given us. Esther was no different, and that, my friend, is encouraging for us all.
It seems like as technology gets better, anxiety and shame get bigger. But it doesn't have to be that way. There are several great Bible studies for young women, but in this one, Krokos reminds us that the story we sometimes tell ourselves—we are unseen and powerless—is simply a lie from the Enemy. Instead, she teaches us how to flip the script and walk confidently in who we are and "who God has always been."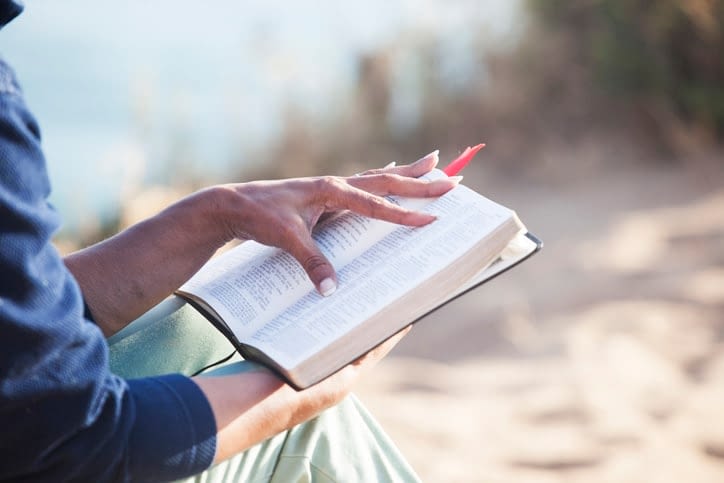 As I said earlier, understanding the Bible can be quite the challenge, especially when trying to make sense of what the Old Testament has to do with the New Testament. Sometimes they can seem disjointed rather than as two parts making a whole. Through Smith's Bible study, every loose and confusing thread is woven together and points to the overarching storyline of Scripture. And once you see that, friend, you'll never read the Bible the same way again.
I could easily soak up Christine Caine's teaching all day long. Because of my personal passion regarding purpose, it is no wonder why this Bible study for women would make my list of recommendations. Caine is just as passionate about seeing women equipped to live out the mission God has given them as I am. Through this work, she strives to help us understand how God sees us and challenges all of us to share His transformational love right here and right now.
I think all women can relate to feeling insecure when it comes to our bodies. I was literally just talking and laughing about some of my own body issues with a friend today. Gilbert is no stranger to this feeling either, which is why she wants to help all of us tackle it together. Whether you're looking for Bible studies for young women, older women, or women in between, Gilbert offers a variety of tools and insights so that we can find healing and experience true freedom in Christ.
I can think of no better place to end this list than with the author who began it—Priscilla Shirer. This book turned Bible study focuses on the similarities between the Old Testament Israelites and Christians today. As the Israelites left Egypt, they knew God had promised them great things, yet the majority never got to experience them. Not much has changed over the years as Jesus came to give us life to the full, and yet many of us have settled for living a life that is less than. We opt for surviving rather than thriving in His promises. In this study, Shirer seeks to change that so we walk in deliverance and follow His purpose.
These are simply some of my favorites and recommendations. What are yours? Do you enjoy diving into the Old Testament or is a New Testament study more your jam? Which one would you suggest for the rest of us? Let us know!
Regardless of which Bible study you choose, my suggestion? Just grab a book, grab a friend, grab a cup of coffee, and then grab a page from Nike's book and "Just do it." I promise, you won't regret it.
---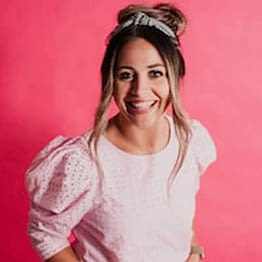 I am a Jesus follower who is passionate about moving His mission forward!
Along with the roles of wife and mother to three spunky little girls, I am also the founder of The Flourish Factory (a nonprofit for women in my community), an inspirational and motivational speaker, a seminary student, and am currently writing my first book all about pursuing the purpose God has given you and running your race!
To connect further, head to Gabbihartzell.com or find me on social media @gabbihartzell.