Is God working in the world right now?
Will God make things right?
January 22 – March 1, 2024
Join the Esther Press community for a six-week online Bible Study!
Together we will learn how God is ever-present, always working, and forever faithful, no matter how weary we feel.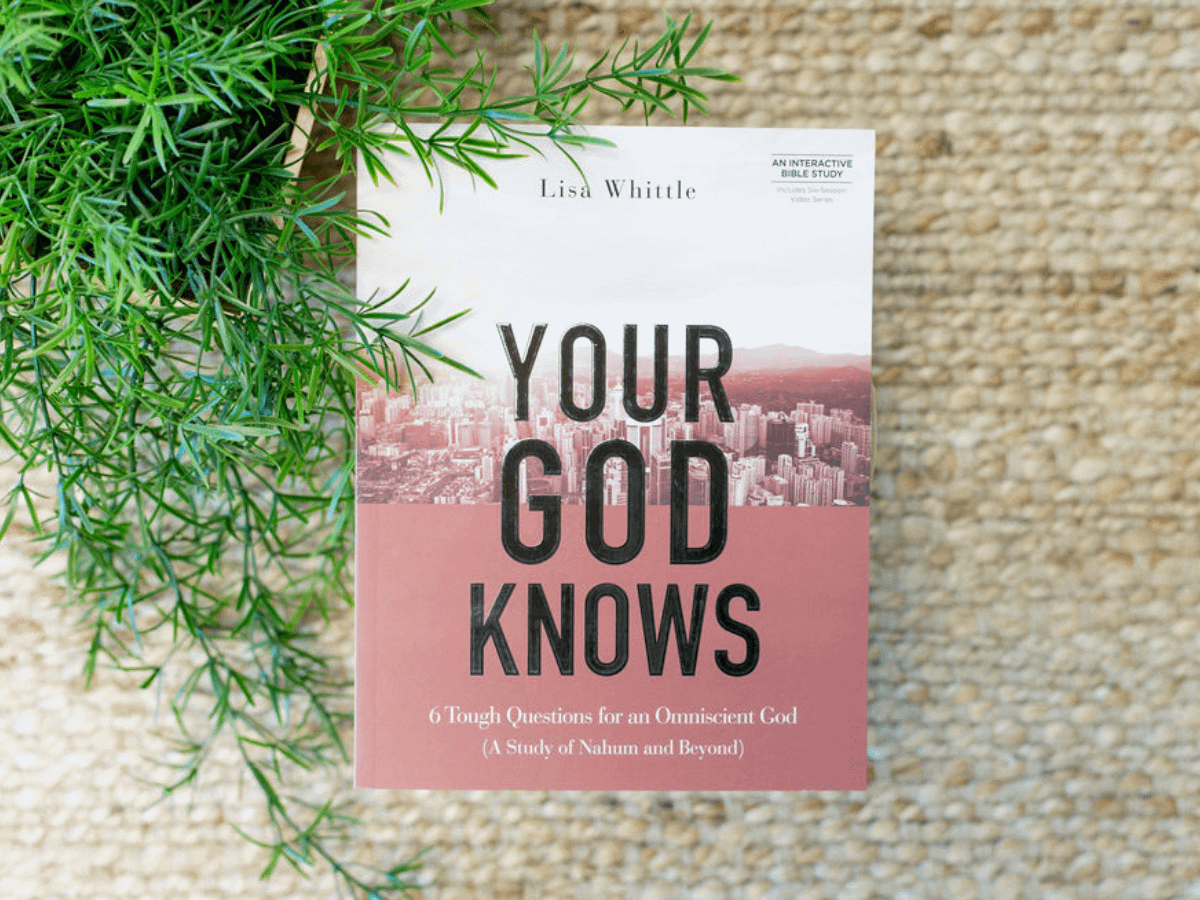 Can God really  heal my anxiety and worry?
Now more than ever, as we see the circumstances going on in the world around us and in our own lives, we are asking ourselves:


Am I forgotten?
How does good come from bad?
Do my desires and dreams matter?
Am I generationally blessed or cursed?
Will God make wrong things right?
Will I be okay?

Bible teacher and bestselling author Lisa Whittle explores the biblical book of Nahum—a rarely studied collection of prophetic poems—reminding us that God sees our pain, never leaves us, and promises to make all things right.
Meet the Author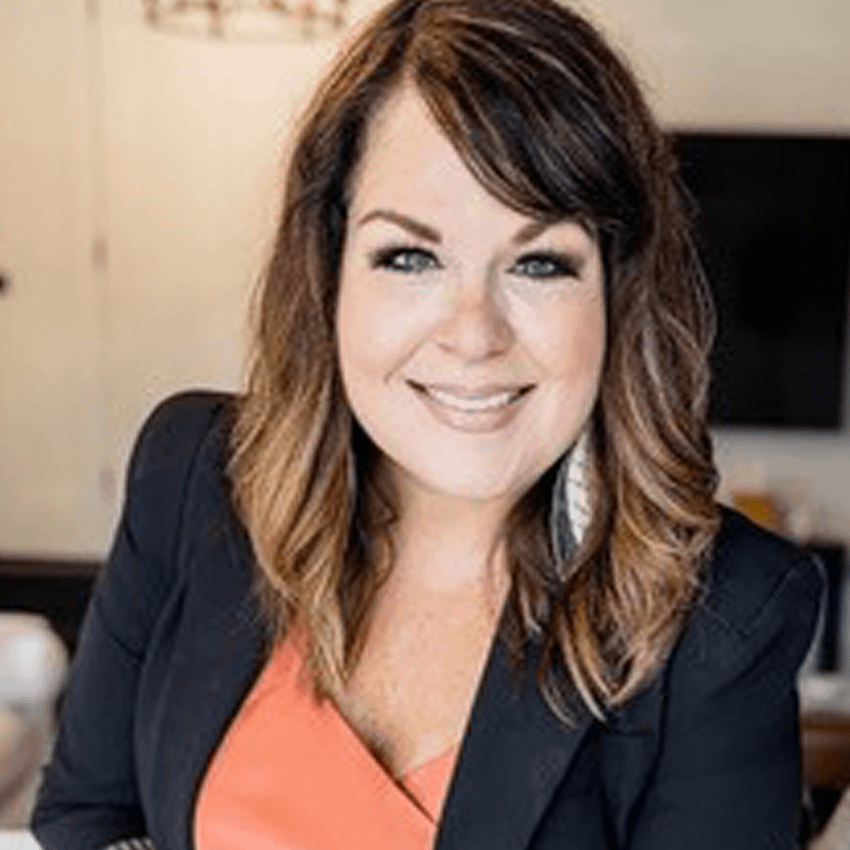 Lisa Whittle is the author of nine books, including The Hard Good and Jesus Over Everything. She is the founder of the online communities Ministry Strong and Called Creatives, as well as the host of the popular Jesus Over Everything podcast. Lisa and her family live in North Carolina.
Meet your Bible study Host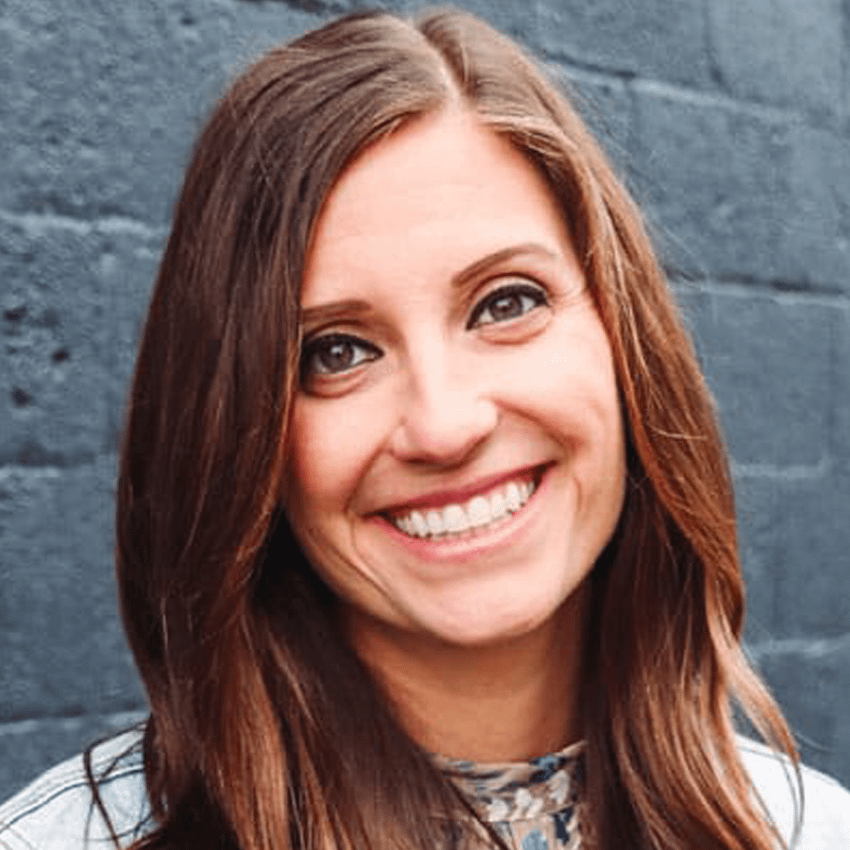 Mandy Johnson is a writer and speaker who loves encouraging women in their faith. She is the Esther Press online Bible study Host and Coordinator. Mandy lives in Nashville, Tennessee with her husband, Kyle, and their two children, Luke and Caroline. Mandy's devotions have been published by Proverbs 31 Ministries, the Truly Co. magazine, the Fellowship of Christian Athletes, and more. When Mandy isn't writing, you can find her spending time with her family, leading a fitness class at Fit Factory Nashville, or cheering on the Clemson Tigers! You can read more from Mandy at www.mandycjohnson.com or follow her on Instagram at @mandycjohnson.
Grab your copy of Your God Knows then join us in our exclusive Facebook Group as we study along!
This "all in one" resource includes rich Bible study, personal workbook content, practical illustrations, and links to weekly companion videos!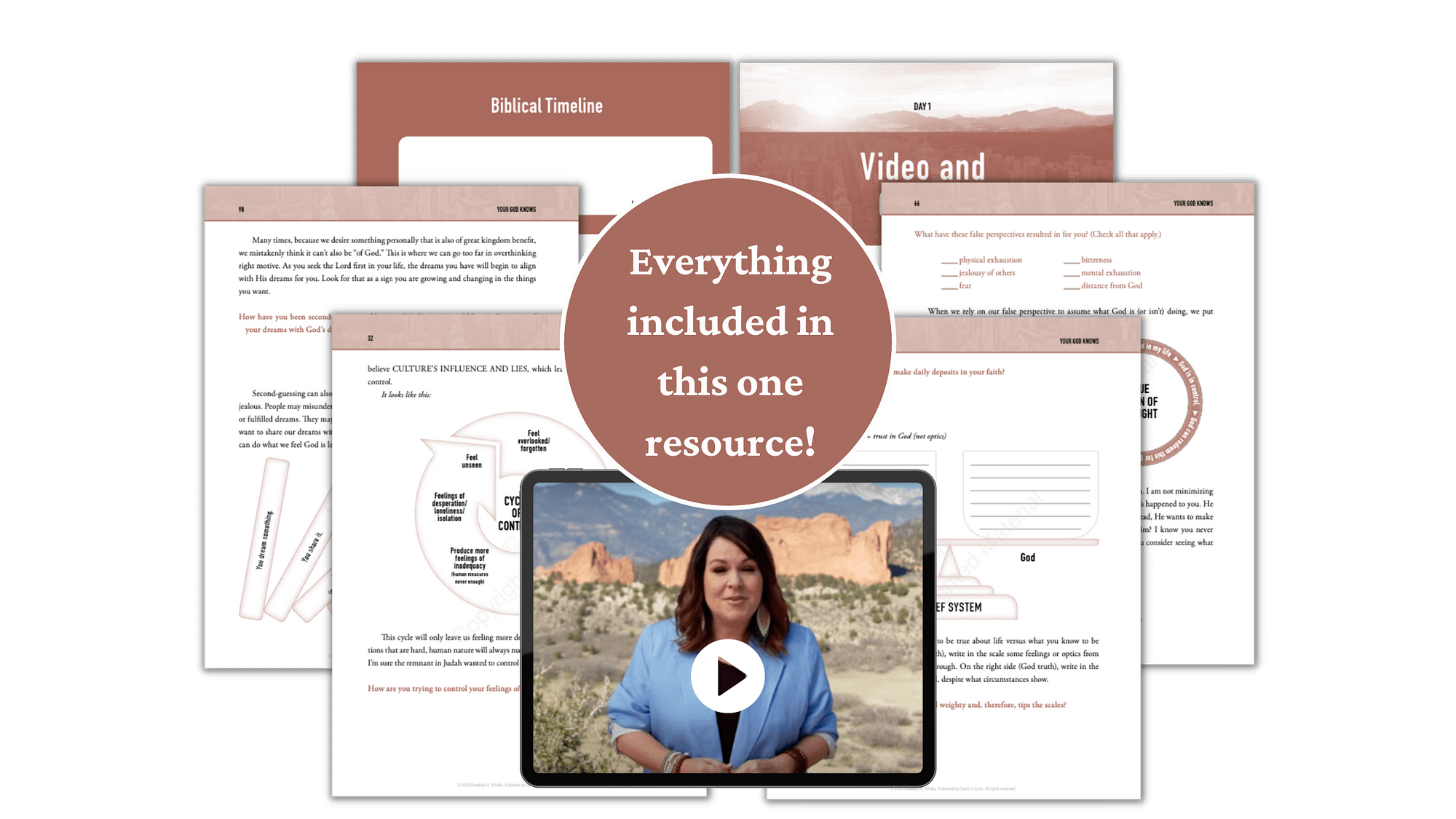 As we study online together in our private Facebook Group, you'll find:


Exclusive daily content not included in the workbook
Lively discussion

A warm community of believers 

PLUS a Facebook LIVE Q & A event with author Lisa Whittle, where you will hear from her directly!

Don't live in fear. Join us in hearing this crucial message for women today, as we so deeply need to rest in an all knowing God who can handle what is happening in the world and in our lives.
Are you ready to jump in and study together? 
You won't regret this opportunity to learn and grow!
Does this online Bible study cost anything?
When is the Bible study?

The study will be from January 22-March 1, 2024.
How do I participate by myself?

Once you register and purchase your book, we will email you with more details. Make sure you join the Facebook Group and jump on the week before the start of the study to get to know your host and engage with other participants. Then just be ready to begin the study on January 22!
How do I participate if I am part of a group?

If you are studying with a local group, please use this online feature as a way to engage with others and participate in daily questions in between your weekly group meetings.
How does the Facebook Group study work?

The workbook is structured in Day 1 through Day 5 format for your personal study. This will follow Monday through Friday as we study together. At the end of each week there are a few pages of application/reflection for you to read through and answer over the weekends, but the meat of the study will be in the weekday workbook content. The Facebook Group will have daily questions posted for you to engage with others at your leisure. There will also be occasional Facebook Live content from the Facebook Group admins, along with an exclusive Q & A session with Lisa Whittle at the conclusion on the study.
How much time each day and week will this take?

Plan to carve out 30-45 minutes each weekday for study, and 20 minutes total each weekend for the reflection/application pages at the end of each session.
Do I need Lisa's book God Knows in addition to this Bible study to participate?

No, you only need this Bible study book to participate in this study, as it has been created to work independently.

However, it is a good option for you to have a copy of Lisa's book God Knows, since both books together complete a fuller picture of how God's omniscience impacts your life. Every session of the Bible study connects you to the coordinating chapters of the book to help you get the most out of your study time.
How do I access the teaching videos?

All the videos are included with your purchase of the workbook. A QR code and link to access the videos can be found on page 17 of the book. You may watch the corresponding videos conveniently from your phone or computer or even screen share to watch with others in your group. This format is great for groups so if any members miss the group meeting, they can still get caught up by watching the video on their own.
STEP 1:
Register for the study! Sign up today!
STEP 2:
Become a member of our private Facebook study group!