Have you heard the line, "Patience is a virtue?" Growing up, my petite, Italian mother repeated this truth to me because candidly, patience was not my virtue. She had a sixth sense for when I was on the verge of raising my voice and turning red with anger and decided that was the perfect time to remind me to be virtuous. As you can imagine, I did not receive this reminder well. It wasn't until I became a wife and started my own family that I wondered, "What does it mean to be a virtuous woman?" Which led me to also ask, "Who are some virtuous women in the Bible we can look to as examples?"
What are virtues?
As it turns out, patience is a virtue, along with a handful of other Christlike qualities. A quick Google search will tell you virtue is a "behavior showing high moral standards" according to Oxford Languages. But what does that mean for women who follow Jesus? Who can we look to when we want to see a virtuous life modeled? When we open Scripture, we see virtues are not simply excellent behaviors based on worldly standards; they're godly behaviors based on Jesus' standards.
Peter tells us in 2 Peter 1:5–7, "For this very reason, make every effort to supplement your faith with virtue, and virtue with knowledge, and knowledge with self-control, and self-control with steadfastness, and steadfastness with godliness, and godliness with brotherly affection, and brotherly affection with love." To follow Jesus is the most important decision we will make, but living a virtuous life means taking our faith in Him a step farther; it means living as if we believe what we say we believe. Peter's words are a direct call to respond to God's promises with commitment and action.
Friend, a virtuous life is not a perfect life. A virtuous life is a devoted life. The encouragement we can find from virtuous women in the Bible is that each woman's story of devotion is different. God used Esther differently than Hannah and Hannah differently than Mary, yet their stories of devotion inspire us still today. As we examine the lives of these virtuous women, let's remember how valuable our unique stories are and how God can use our acts of faith to further His kingdom in the same way He still uses theirs.
Virtuous Women in the Bible
· Esther
Queen Esther was not born a queen, but her courage deserved to be crowned. After discovering an evil plot concocted by Haman to destroy the Jews, Esther knew she had to act in order to save her people. However, saving her people was more complicated than flexing her "queen" status to get the job done.
Esther said in a message to her uncle, "All the king's servants and the people of the king's provinces know that if any man or woman goes to the king inside the inner court without being called, there is but one law—to be put to death, except the one to whom the king holds out the golden scepter so that he may live. But as for me, I have not been called to come in to the king these thirty days" (Est. 4:11–12).
Esther knew her life would be on the line if she approached the king unsummoned, but that was the exact time God summoned her to a courageous act of faith. Instead of overthinking her next steps or procrastinating in making a decision (which is what I probably would have done), Esther chose faith over fear. After three days of fasting, Esther made her way to the inner court to present her request to the king "for such a time as this" (Est. 4:14), ultimately saving her people from destruction. Esther's life teaches us that a virtuous woman is a courageous woman, one who doesn't let fear or procrastination call the shots.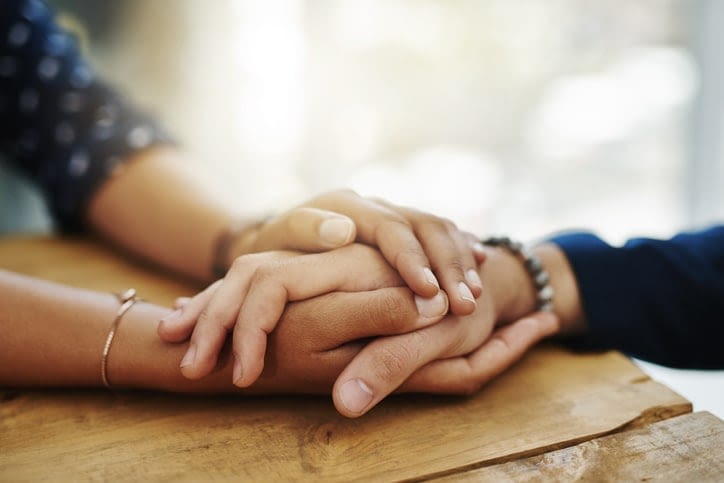 · Hannah
Have you ever carried an unmet longing in your heart? Like that job title you've always wanted but haven't landed yet, a silver wedding band on your lefthand ring finger, or maybe a backyard full of kids, but you're still waiting? If there's one person who knows what that deep ache in your heart feels like, it's Hannah.
Hannah's story of obedience is found in 1 Samuel, where as a beloved wife in a polygamous marriage, we see her struggle with bullying and barrenness. 1 Samuel 1:5–7 says, "But to Hannah [her husband] gave a double portion, because he loved her, though the LORD had closed her womb. And her rival used to provoke her grievously to irritate her, because the LORD had closed her womb. So it went on year by year. As often as she went up to the house of the LORD, [her rival] used to provoke her. Therefore Hannah wept and would not eat."
Can you imagine the pain Hannah must have endured? It's one thing to struggle with infertility, but to also be ridiculed in the process is nothing short of cruel. Hannah's painful longings didn't lead her to retaliate against those who sought to destroy her or deny God; her longings led her into deeper obedience. God, the author of redemption, finally blessed Hannah with a son named Samuel whom Hannah dedicated to the Lord.
"For this child I prayed, and the LORD has granted me my petition that I made to him. Therefore I have lent him to the LORD. As long as he lives, he is lent to the LORD" (I Sam. 1:27–28). Hannah's life teaches us that a virtuous woman is an obedient woman, one who remains faithful to God despite disappointments.
· Mary
If Mary, Jesus' mother, was with us today, she could write books on what it means to be a virtuous woman. Although she had many virtues to choose from, the one that stands out to me is her trust in God. When the angel Gabriel was sent to Mary to deliver the news that she was going to conceive a son by the power of God's Spirit, Mary's response was a direct reflection of her trust in God. Luke 1:34 says, "And Mary said to the angel, 'How will this be, since I am a virgin?'"
Mary didn't say, "Nope. Not for me, Gabe. Count me out." She simply asked, "How?" Isn't Mary's trust in God a beautiful encouragement for us to remain faithful today?
Friend, when you're struggling to follow a godly path over a good path, remember Mary's deep trust in her heavenly Father. Keep in mind that although a path may look good or permissible, it may not be virtuous. Be encouraged to remain focused on God and His ways, not conforming to the patterns of the world (Rom. 12:2), but instead choosing His path for your life with dignity and grace. Let Mary's unwavering commitment inspire you to raise your eyes to heaven and wholeheartedly pray, "Lord, Your will be done." Mary's life teaches us that a virtuous woman is a trusting woman, one who meets the world with steadfast faith in God and His perfect plans.
Main Qualities of a Virtuous Woman
Esther, Hannah, and Mary are just three examples of virtuous women in the Bible, but there are countless others who displayed a life of virtue. The qualities of a virtuous woman resemble those we see demonstrated by Jesus as well as His devoted followers:
· Faith
· Love
· Integrity
· Hope
· Humility
· Self-control
· Perseverance
· Patience
· Kindness
· Righteousness
· Respect
· Honor
How to be a Virtuous Woman in Your Everyday Life
So, how can we grow in these qualities and become more virtuous in our unique roles today? We must first start by asking ourselves, "Who am I placing my faith in, really?" When we place our faith in Jesus and devote our lives to following Him, His ways overtake our ways. We become more virtuous when we become more like Jesus through reading God's Word, praying, and surrounding ourselves with other women who crave closeness with Jesus. From this devotion flows virtue, favor, and fruit, the kind of fruit that only God can grow.
You may be thinking, "A virtuous life feels next to impossible to achieve." And if you are, I understand. Friend, take heart in knowing God never asks you for a perfect performance; He asks you for passionate participation in His will for your life.
A virtuous life happens one decision at a time. When you respond to your mother or mother-in-law with a patient response instead of a snappy one, when you pick up a loose piece of trash in the grocery store parking lot and place it in a trashcan, or when you lead your family in a morning prayer, you're choosing to participate in a life of virtue. Friend, be encouraged in knowing God sees your efforts, and He already couldn't possibly love you more.
---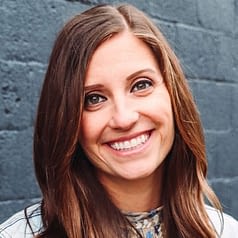 Mandy Johnson is a writer and speaker who loves encouraging women in their faith. She lives in Nashville, Tennessee with her husband, Kyle, and their two children, Luke and Caroline. Mandy's devotions have been published by Proverbs 31 Ministries, the Truly Co. magazine, the Fellowship of Christian Athletes, and more. When Mandy isn't writing, you can find her spending time with her family, leading a fitness class at Fit Factory Nashville, or cheering on the Clemson Tigers! You can read more from Mandy at www.mandycjohnson.com or follow her on Instagram at @mandycjohnson.