It's difficult to walk humbly when we've been hurt and angered by someone. There are times in our lives when words and behaviors of others cut so deeply that we find ourselves wanting to strike back. But as daughters of the most-high God, we can choose the right response and keep cool heads by stepping away from the pain to embrace the power of humility and accomplish greater things.
I'm convinced there's nothing more beautiful to God than a wounded, angry woman who chooses to keep a firm, humble grip on her faith, amidst seemingly out of control circumstances.
"Be sober-minded; be watchful. Your adversary the devil prowls around like a roaring lion, seeking someone to devour. Resist him, firm in your faith, knowing that the same kinds of suffering are being experienced by your brotherhood throughout the world. And after you have suffered a little while, the God of all grace, who has called you to his eternal glory in Christ, will himself restore, confirm, strengthen, and establish you. To him be the dominion forever and ever. Amen" (1 Pet. 5:8-11).
How interesting it is to realize the people who push our buttons most are often those in closest proximity: husbands, brothers, sisters, friends, coworkers, church family, and neighbors. The Devil loves creating havoc in our lives, and he works overtime—stirring trouble in our key relationships—only to leave us bogged in bitterness. Many times, we struggle with self-righteousness as a result of finding ourselves in the crossfire of poor treatment from someone. In times like these, it's hard to walk humbly when our noses are turned upwards and our "I deserved better" attitudes are on full display. The truth is, we might have deserved better. But God deserves our humility. Humility only works when we are willing to let go of pride and arrogance to experience freedom.
If Abigail could meet us for coffee, she'd probably have a lot to share on this topic. Her husband, Nabal, created a world of chaotic circumstances, placing Abigail in precarious and life-threatening situations she didn't deserve to be in. If she had allowed her anger to get the best of her, well, there's no telling how Abigail's story would have ended.
It was David's request for food and provisions for his troops camped in the wilderness of Paran that resulted in a condescending response from Nabal. David's men spoke to Nabal on behalf of their leader and their demeanor was as kind as David's message itself:
"Long life to you! Good health to you and your household! And good health to all that is yours! Now I hear that it is sheep-shearing time. When your shepherds were with us, we did not mistreat them, and the whole time they were at Carmel nothing of theirs was missing. Ask your own servants and they will tell you. Therefore be favorable toward my men, since we come at a festive time. Please give your servants and your son David whatever you can find for them" (1 Sam. 25:6-8 NIV).
Nabal was known for creating chaos with his quick, harsh, and cutting remarks: "Who is David? Who is the son of Jesse?… Shall I take my bread and my water and my meat that I have killed for my shearers and give it to men who come from I do not know where?" (1 Sam. 25:10-11).
Abigail received a first-hand account of the incident from a servant nervously clamoring on about how poorly Nabal had treated David's men. We can hear his disgust in his report:
"David sent messengers out of the wilderness to greet our master, and he [Nabal] railed at them. Yet the men were very good to us, and we suffered no harm, and we did not miss anything when we were in the fields, as long as we went with them. They were a wall to us both by night and by day, all the while we were with them keeping the sheep. Now therefore know this and consider what you should do, for harm is determined against our master and against all his house, and he is such a worthless man that one cannot speak to him" (1 Sam. 25:14-17).
Do you think Abigail managed to graciously thank the messenger for his report while struggling to hold back her seething anger for Nabal's bad behavior? Scripture records her next actions: "Abigail acted quickly. She took two hundred loaves of bread, two skins of wine, five dressed sheep, five seahs of roasted grain, a hundred cakes of raisins and two hundred cakes of pressed figs, and loaded them on donkeys. Then she told her servants, 'Go on ahead; I'll follow you.' But she did not tell her husband Nabal" (1 Sam. 25:18-19 NIV).
Knowing how we women need to process our anger, I can imagine Abigail's inner monologue as she journeyed along, replaying Nabal's reported rudeness. I can't believe he said he wouldn't give his bread, his water, and his meat to nobodies from nowhere!! How dare he pretend not to know David, son of Jesse, the highest ranked leader in the army of King Saul! Nabal's lack of respect and carelessness must have astounded Abigail. Nabal had pridefully put their lives in danger.
"As she [Abigail] came riding her donkey into a mountain ravine, there were David and his men descending toward her, and she met them. David had just said, 'It's been useless—all my watching over this fellow's property in the wilderness so that nothing of his was missing. He has paid me back evil for good. May God deal with David, be it ever so severely, if by morning I leave alive one male of all who belong to him!'" (1 Sam. 25:20-22 NIV).
Abigail used the wealth endowed to her—bringing the best provisions from yesterday's storehouse, along with her beautiful humility, to the mountain ravine. And her timing was impeccable, because David had just finished grumbling about how Nabal had repaid his good with evil, expressing his oath to annihilate everyone who belonged to him. By this point I'm guessing Abigail's face was dust-covered from her travels, yet beautiful, nonetheless. Friend, when the predicaments others cause place us on a dusty, dirty, fearful path, keep in mind—nothing can taint our godly beauty.
"When Abigail saw David, she quickly got off her donkey and bowed down before David with her face to the ground. She fell at his feet and said: 'Pardon your servant, my lord, and let me speak to you; hear what your servant has to say. Please pay no attention, my lord, to that wicked man Nabal. He is just like his name—his name means Fool, and folly goes with him. And as for me, your servant, I did not see the men my lord sent'" (1 Sam. 25:23-25 NIV).
Placing blame, making excuses, or trying to manipulate her situation wouldn't have worked well in convincing David to retreat. Instead, Abigail courageously spoke truth to the one who could save her life, her redeemer, David. I love that she didn't make excuses for Nabal's arrogance. Instead, Abigail judged her husband's character: a fool. In ancient Israel, names were often connected to a person's character. We don't know if Nabal was given this name at birth, or if he earned it later in life, but he certainly lived up to it. But Abigail was no fool! She was a righteous daughter of the most-high God who chose to walk humbly when her fleshly anger could have convinced her to act otherwise.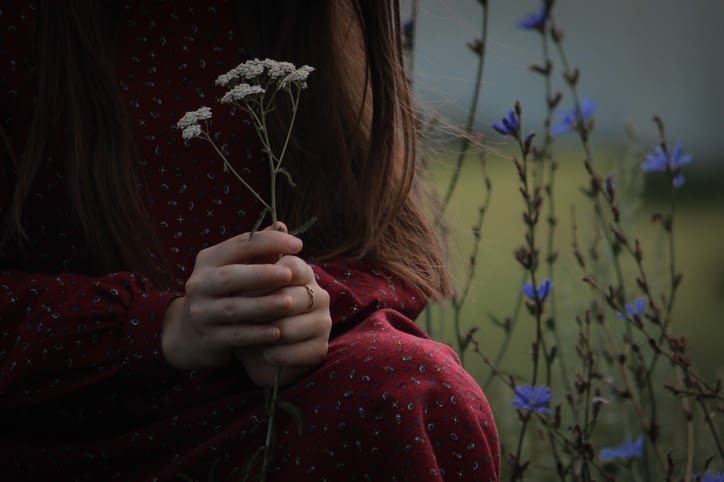 "And David said to Abigail, 'Blessed be the LORD, the God of Israel, who sent you this day to meet me! Blessed be your discretion, and blessed be you, who have kept me this day from bloodguilt and from working salvation with my own hand! For as surely as the LORD, the God of Israel, lives, who has restrained me from hurting you, unless you had hurried and come to meet me, truly by morning there had not been left to Nabal so much as one male.' Then David received from her hand what she had brought him. And he said to her, 'Go up in peace to your house. See, I have obeyed your voice, and I have granted your petition'" (1 Sam.25:32-35).
I pray 2023 brings the kind of peace that comes from walking humbly before your God and that you fall in love with God's Holy Word and look for ways to please His heart. I pray, right in the middle of your most out of control encounters, you can sense God's deep, immeasurable love for you. Step away from the pain, friend, to embrace the greater things God is accomplishing in your beautiful life of humility.
---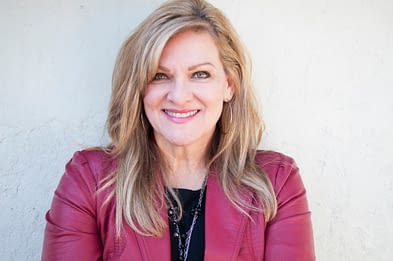 LaTan Roland Murphy is a lover of people and strong coffee. She is a sought-after speaker and award-winning writer who finds encouraging others her passion and purpose. Speaking with candid humility and raw honesty, LaTan draws from her own real-life mistakes and failures, inspiring audiences with hilarious personal stories. She and her husband, Joe, recently celebrated thirty-eight years of marriage. They will be the first to tell you they are still growing up together. She and Joe have three adult children: two sons and a daughter. They are blessed to have a loving son-in-law and daughter-in-law who feel more like biological children. In her spare time LaTan enjoys spending time with her three grandchildren, who totally captivate her heart.
Visit me at: https://latanmurphy.com
You can read more about Abigail and other women in the Bible in Courageous Women of the Bible
---
Scripture quotations marked NIV are taken from the Holy Bible, New International Version®, NIV®. Copyright © 1973, 2011 by Biblica, Inc.™ Used by permission of Zondervan. All rights reserved worldwide. www.zondervan.com. The "NIV" and "New International Version" are trademarks registered in the United States Patent and Trademark Office by Biblica, Inc.™