Valentine's Day is around the corner and with it comes the jewelry commercials. I bet you know which ones I'm talking about. One stars a handsome man waiting for the right moment to kneel, so he can propose to his girlfriend who covers her mouth when she sees a diamond ring waiting for her in a black velvet box. Maybe you've seen the one with a man who walks up behind his wife, then places a necklace over her head and around her neck, surprising her with sparkle to show his affection. I always get a chuckle out of these commercials because after being married for a while, you know showing love isn't as simple as giving jewelry to your spouse, especially when your spouse is a man, right?
As wives, we are called to love our husbands. But how do we show love in those marriage moments the jewelry commercials don't show? Like when your husband is on the verge of calling it quits in his faith; when he's struggling with doubt; when he's acting as a spiritual tagalong rather than a spiritual leader; or living his life for himself instead of for the Lord. Maybe your husband is going through a season of asking tough questions about Jesus or his faith, and you don't know what conclusions he will draw. The anticipation and anxiety in your heart and mind can build as you watch and wait. You might wonder if who you married will become or return to the man God has called him to be.
Or maybe your husband is on the opposite end of this spectrum, riding spiritual highs and growing in his faith daily. You delight in seeing the light of Jesus beaming through your husband in how he works, leads, and loves. What gifts can we offer in those seasons?
Friend, I deeply understand the zig-zags of marriage and want to encourage you to offer your husband gifts holding eternal value this Valentine's Day. These gifts aren't always easy to present, especially if you feel like you're carrying the weight of your family, you're nervous about an outcome, or you flat-out don't feel like your husband needs a gift at all. Been there! Know this: Jesus will give you what you need to carry out the work He has set before you. Philippians 4:19 tells us, "And my God will supply every need of yours according to his riches in glory in Christ Jesus." Don't forget your role as a wife is invaluable.
Whether your husband is struggling in his faith or thriving, focus on Jesus' power within you when you offer him these three gifts:
1. Your Prayers
Pray for your husband often, and if he's willing, pray with your husband often. Jesus encourages us to persevere with persistent prayer through a parable in Luke 18. He spoke about a widow who had been wronged and how she boldly approached the judge in her town to make things right. The judge initially ignored her, but that didn't stop the widow from presenting her request again and again.
After some time (we don't know exactly how long), the judge granted her the justice she asked for and deserved. If a worldly judge answered the widow's persistent petitions, how much more will our Heavenly Father, who loves us and our husbands beyond what we can comprehend, hear and answer our prayers according to His will?
If you feel like your prayers are evaporating into the sky like white smoke, know your petitions are being heard by our almighty God. First John 5:14 says, "And this is the confidence that we have toward him, that if we ask anything according to his will he hears us." Prayerful persistence builds godly perseverance. Whether your husband is an unbeliever, in a spiritual drought, or thriving in his faith, prayer is a gift that shifts your heart from tough to tender and equips you to love your husband as Christ does.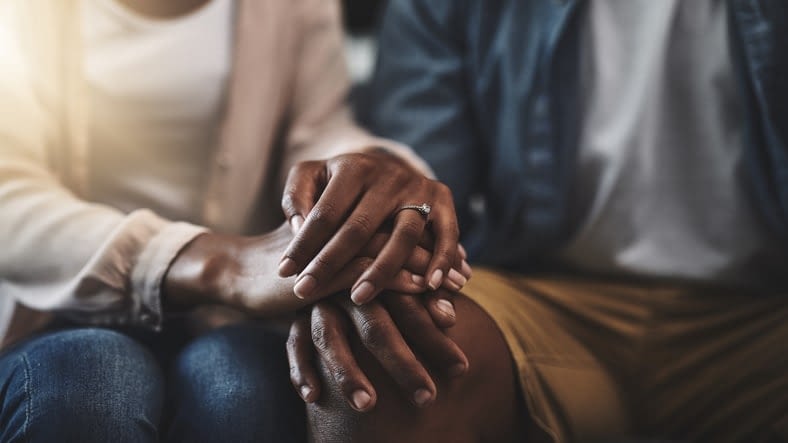 2. Your Example
Who does your husband look to when he wants to see what Jesus is like? Could it be you? I'm not asking that question to make you feel inadequate or highlight weaknesses, but rather challenge you to consider your impact on your husband's life. You may not know or see, but how you model Jesus in everyday life is one of the greatest gifts you can give not just your husband specifically, but your whole family.
Women have been making an impact on the kingdom of heaven for more years than we can count, and we will continue making an impact, but it starts at home. When we speak, our words and tone matter. When we show hospitality and invite people into our homes, our generosity matters. When faced with difficult people or circumstances, our demeanor and responses matter. Our faith is on display whether we recognize it or not.
Your husband may not tell you, but I bet he notices when you wake up before the sun to read your Bible. I bet he sees when you cook a meal for a friend who just had a baby. I bet he recognizes your patience when you respond to a family member with delicate words instead of sharp ones.
Friend, I encourage you to "walk by faith, not by sight" in your home (2 Cor. 5:7), and let your life be a display of what Jesus has done in your heart. No matter where your husband is in his walk with the Lord, your example as a woman of God has the power to create a ripple effect of faithfulness in your home. Keep God at the center of your life, and know your faith can be used as a catalyst for growth.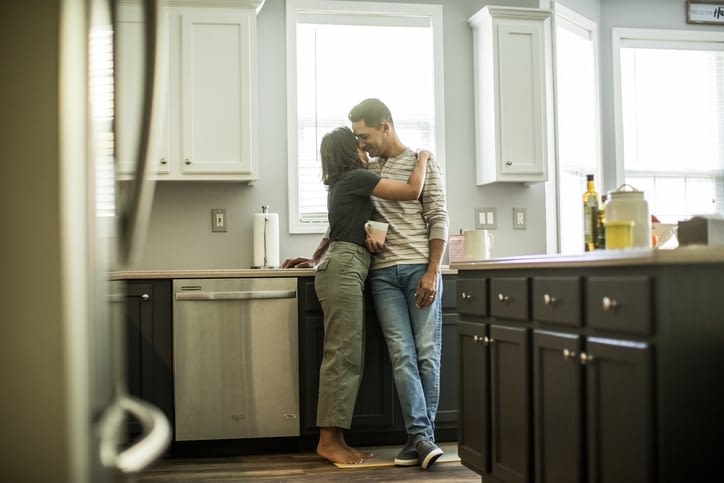 3. Your Entrustment
Have you ever wanted to control your husband? We wholeheartedly want to follow Jesus, but when our husbands' actions or words spur stress, it's difficult to remain cool, calm, and collected, right? If they make choices we wouldn't make, say words in conversations we wouldn't say, or if they're not making progress at the pace we think they should we're tempted to try and take the wheel. Sometimes we want our husbands to live their lives our way, pridefully forgetting that God's way is the best way. Oftentimes as a result, tension in our marriages can build from a simmer to a boil. Can you tell I've had a few of these moments before?
Friend, entrusting your spouse to God will lead you down a more peaceful, grace-filled path that will be a gift to you, your husband, and your marriage. You can choose to transfer perceived control of your husband to Jesus by praying, "Lord, I trust You. My husband is Yours. Will You help me see him as You see him, encourage him as You'd like me to encourage him, and deepen my trust in You? Amen." The reward for entrusting God with your spouse isn't a perfect marriage; it's more intimacy with Jesus. We honor God when we honor our spouses, and we honor our spouses when we honor God.
This Valentine's Day, and every day, I pray you know God's love for you and your husband. The Lord is intertwining your highest highs and lowest lows into a beautiful dance you get to call life, and I pray you experience His undeniable love for you today.
Find More Blogs on Christian Relationships Here:
---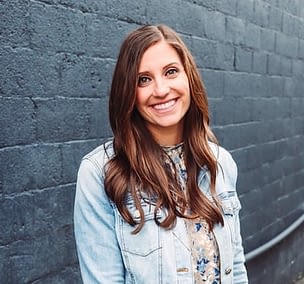 Mandy Johnson is a writer and speaker who loves encouraging women in their faith. She lives in Nashville, Tennessee with her husband, Kyle, and their two children, Luke and Caroline. Mandy's devotions have been published by Proverbs 31 Ministries, The Truly Co. magazine, the Fellowship of Christian Athletes, and more. When Mandy isn't writing, you can find her spending time with her family, leading a fitness class at Fit Factory Nashville, or cheering on the Clemson Tigers! You can read more from Mandy at www.mandycjohnson.com or follow her on Instagram at @mandycjohnson.