Do you ever feel forgotten, overlooked, or abandoned?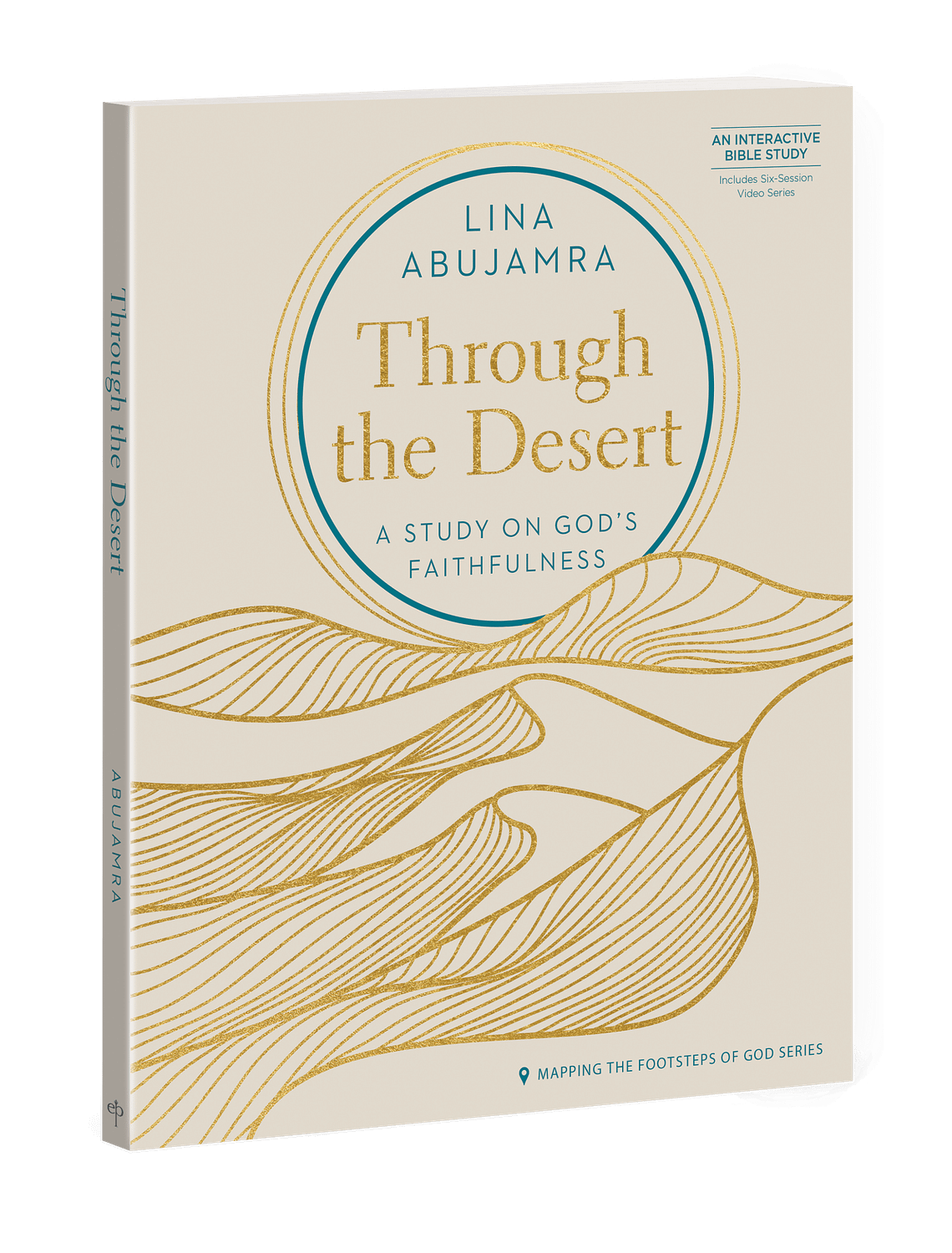 Join our Esther Press community for a six-week online Bible study to discover God's faithfulness even in your driest, most difficult seasons.
Over the course of 6 weeks (June 23rd – July 31st), you'll be inspired, encouraged, and strengthened as we study several remarkable stories of God's faithfulness throughout the Bible.
This study will help you:
Renew your sense of purpose
Cultivate a deeper peace and trust in God
Find freedom from fear and regret
Grab your copy of "Through the Desert," then join us in our exclusive Facebook study group!
The fully interactive workbook contains rich Scripture passages, plenty of journaling space, six video teaching sessions, and easy QR code access so you can immerse yourself in God's story wherever you are (patio, plane, or beach)!
Then, the Facebook group is where you'll access exclusive daily content, lively discussion, a warm community of other believers, PLUS an exclusive Facebook LIVE Q&A event with author Lina AbuJamra, where you'll hear from her directly!
Don't settle for a faith that's weak and weary. Grab your spot today!
Registration for this online Bible study has closed. Please stay tuned for our next study starting in September, registration opening soon.
Step 1: Sign up for the study
Step 2: Join Our Facebook Group: