The numbers on the digital clock gave me pause. It wasn't the first time I noticed the red glow of 8:28, and yet every time I see those numbers over the years, I am reminded of the first Bible verse I memorized, Romans 8:28. Familiar Scriptures like this often get reduced to a cliché use, but this single verse has given me strength and assurance about God's involvement in my life. Relying on this truth has changed me even when circumstances have remained difficult.
For years I'd been a good Bible study girl, dutifully completing assignments for group meetings. Though I have learned a lot over the years I can honestly say that it's been the practice of memorizing just a few key verses that has changed me most. A handful of tried and true memorized Bible verses can serve to create new pathways of thinking; different thinking produces different results. Or, as Paul taught in Romans 12:2, "[b]e transformed by the renewal of your mind." Our lives change when our minds change.
As we face challenges throughout our lives, women especially can be prone to emotional responses. Multitudes of stressors require us to keep going even when things around us are falling apart. I know this personally: as a young mother of two sons, my husband of thirteen years left the marriage. I was blindsided and devastated—but I had to go on as I had two boys to raise. Depressed and discouraged, at a friend's suggestion, I began reading Psalm 139 every day. The idea of reading the Bible or going to Bible studies with a broken heart seemed daunting but I knew I needed to be in God's Word. So, Psalm 139 it was—out loud—morning and night. At first it seemed silly—why was I doing this? But within a few days I began to see four truths in that one single psalm. God highlighted these truths to my heart, and they became a foundation for my healing. The four truths of God's love kept me standing and parenting in the midst of severe brokenness. I memorized them and the truths that went alongside each one.
He knows me: "O LORD, you have searched me and known me" (Psalm 139:1).
He knows my story, even knowing what I will say before I say it. He knows my heart and every hurt.
He protects me: "You hem me in, behind and before, and lay your hand upon me" (Psalm 139:5). I picture God like a box covering my life—even when I feel vulnerable, He is over me.
He created me: "I praise you, for I am fearfully and wonderfully made. Wonderful are your works; my soul knows it very well" (Psalm 139:14). Before I took a breath, He was weaving me together for His purposes. He created me uniquely and my life is a miracle to be appreciated.
He values me: "How precious to me are your thoughts, O God! How vast is the sum of them! If I would count them, they are more than the sand. I awake, and I am still with you" (Psalm 139: 17–18). His thoughts toward me cannot be counted; they are like sand upon a shore and He values those He created. Every day I'm alive is a gift as every day I'm in His thoughts and in His care.
All those years ago, these truths gave me comfort in the knowledge of God's love for me when human love failed. I bought a little digital watch and set the timer to beep every hour. Each hour I would recite one of these truths to myself, pray it back to God, and inhale the reality of His love for me. By the end of each day, I was laying my head on the pillow in peace and sweet sleep even though my life was a divorce disaster. I added sand to a little jar and placed it by my computer at work, as a visible reminder that He was always thinking of me. Shortly afterward, I put a wayward puzzle piece on my dashboard so I could remember that every piece of the puzzle of my life was being worked together for ultimate good. I will never forget this time in my life. God used His Word to heal me, strengthen me, and teach me.
Memorizing Scripture provides much more than comfort—it draws us close to God and keeps us connected in relationship with Him. God's word teaches us who He is. It's hard to love a God we don't know. Memorizing the truths of who He is and how He loves, equips us to both love Him in surrender and love others well.
Why Should a Woman Memorize Scripture?
God's Word declares who He which helps to establish a relationship with Him.
God's Word declares how He loves which builds security and intimacy with Him.
God's Word lights our path in a life filled with challenges and responsibilities.
God's Word is alive and works internally beyond what we can comprehend.
God's Word counsels us, teaches us the way we should go, and steadies our emotions.
God's Word builds faith in us; without faith, we cannot please God.
God's Word breaks strongholds that keep us in fear or bondage.
God's Word defends us against the enemy who works to defeat us.
God's Word sets us free and purifies us.
God's Word gives us help for today and hope for tomorrow.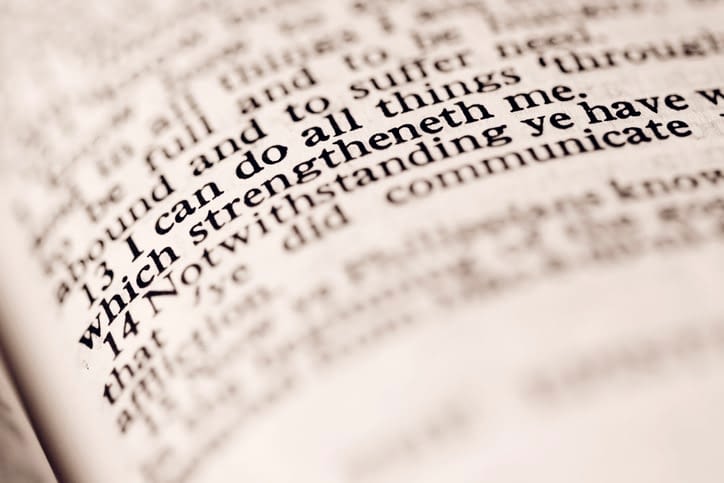 Ten Bible Verses to Help Build Security and Strength in Women
While all of God's Word is valuable to teach us and train us, women are particularly benefited by knowing God's love at a deeper level. Our culture fights against a woman's security. Comparisons, unrealistic expectations, body shaming, career climbing, pursuing unattainable, perfect lives, kids, and marriages—a woman needs a foundation of security. More than cliché Christianity, a woman needs to internalize who Jesus is, how He loves, and how God promises to take care of her. Life is never going to be perfect, but in imperfect messy lives, the reality of God's love builds confidence, security, and courage. Armed with assurance from the Spirit, we become difference makers, community shapers, and family influencers.
Deuteronomy 7:6—"For you are a people holy to the LORD your God. The LORD has chosen you to be a people for his treasured possession." You are His treasure, His woman.
Jeremiah 31:3b (NIV)—"I have loved you with an everlasting love; I have drawn you with unfailing kindness." He draws us to Himself in love.
Isaiah 46:3–4 (NIV)—"Listen to me,…you whom I have upheld since your birth, and have carried since you were born. Even to your old age and gray hairs I am he, I am he who will sustain you. I have made you and I will carry you; I will sustain you and I will rescue you." Every season of life He is faithful.
1 John 4:18—"There is no fear in love, but perfect love casts out fear." His love conquers fear.
Psalm 138:8—"The LORD will fulfill his purpose for me; your steadfast love, O LORD, endures forever." He is always working toward His purposes in me.
Romans 8:28—"And we know that for those who love God all things work together for good, for those who are called according to his purpose." All things are working for good!
Romans 8:37–39—"No, in all these things we are more than conquerors through him who loved us. For I am sure that neither death nor life, nor angels nor rulers, nor things present nor things to come, nor powers, nor height nor depth, nor anything else in all creation, will be able to separate us from the love of God in Christ Jesus our Lord." No thing shall separate me from His love!
Ephesians 3:20–21—"Now to him who is able to do far more abundantly than all that we ask or think, according to the power at work within us, to him be glory in the church and in Christ Jesus throughout all generations, forever and ever." His power is at work in us every day, for all time.
Philippians 4:6–7 (NIV)—"Do not be anxious about anything, but in every situation, by prayer and petition, with thanksgiving, present your requests to God. And the peace of God, which transcends all understanding, will guard your hearts and your minds in Christ Jesus." Calling on God and refusing anxiety brings peace and stability.
Matthew 6:33—"But seek first the kingdom of God and his righteousness, and all these things will be added to you." I would challenge you to memorize all of Matthew 6:25–33; I can assure you, it's worth the work. Try it and watch your life and anxiety change. We have a Father. He knows our need!
Memorize by Keeping Truth on Repeat
Memorizing Bible verses is simply repeating truths until they become part of your life. As you repeat the truth, pray the truth, and practice the truth, new pathways form enabling you to have the truth you are memorizing cemented in your thinking. You become imprinted with God's truth.
Recently, I was plagued with worry. I spent hours overthinking my future as a woman growing older. Then in my daily reading I came across Matthew 6 where Jesus told His disciples they did not have to worry like the unbeliever. Why? "Your heavenly Father knows you[r] need." I began to repeat that truth to myself. Every time I worried, I prayed, "Thank you, Lord, for being my heavenly Father. You know what I need." Praying the truth back to God not only cemented it in my heart but connected me to Him with each fearful thought. I can honestly tell you that now this is my default—to believe in the deepest part of me that God knows my needs and I don't have to worry. Repetition over time is the secret.
Effective Ways to Memorize Scripture
Read or listen to the section in the Bible you are focusing on.
Keep context in mind—read the portions before and after the Scripture you're memorizing to make sure you understand the context.
Write out verses that speak to your heart—use note cards, journals, or sticky notes.
Read Scripture out loud when possible. Record yourself reading it and listen back.
Place reminders around you—cards on your mirror, dashboard, or computer. Wear it, pray it, talk about it.
Use a devotional book or a devotional plan that focuses on Scripture daily. Or try reading different translations of the Bible.
Develop daily reading habits.
Create music to go with the verses, or sing them to yourself with familiar melodies.
Act them out with your children using hand motions.
As you can see, the way you can incorporate Scripture memorization in your life is endless. Be creative and be convinced that it is important to hide God's word in your heart—it not only stabilizes you, but it protects you from straying down the wrong path either in thought or action. "I have hidden your word in my heart that I might not sin against you" (Psalm 119:11).
Think back to the first Bible verse you ever memorized. How did knowing that truth help shape you? As you look at this short list of verses pertinent to women walking in a secure foundation, which one will you choose to memorize?
---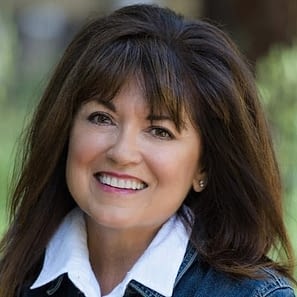 Debbie Alsdorf is a grown-up girl, wife, mom, stepmom, and grandma. She is known by many as a cheerleader of hope. Her mission is to help women live a better story by leading them to the heart of God's Word and the truth of His love. She has spent most of her adult life in women's ministry—leading, shepherding, and encouraging women. She is a literary agent with Books and Such Literary Management, speaks internationally, and authored fourteen books.
Debbie and her husband, Ray, have moved from a lifetime in California to Chandler, Arizona. They have raised a blended family of four children who have blessed them with ten little ones who affectionately call her Grammy. She loves dance parties with the grandkids, silly fun, and a good chocolate donut.
Instagram: Debbie Alsdorf