One of the easiest ways to grow your faith on a daily basis is to practice various spiritual disciplines. If you aren't familiar with the term, spiritual disciplines are small habits or practices you can do to strengthen your faith and your relationship with God.
Common examples include:
prayer
Bible study
Scripture memorization
self-reflection
Sabbath rest
fellowship
solitude
stewardship
The way you practice these spiritual disciplines will likely look different than the way your friends, family, or other Christians you know practice them. And it's both common and healthy for your spiritual practices to change over time, especially when you enter a new season.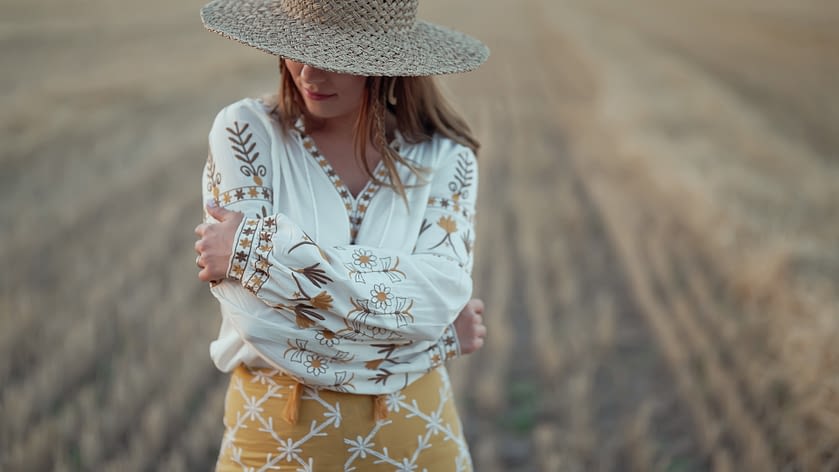 Prayer
Of all the spiritual disciplines, prayer requires no preplanning, no materials, and you can pray absolutely anywhere, for any length of time—including taking a second to say a quick prayer right now!
For many people, the easiest way to get started with prayer is simply by talking to God as they go throughout their day. In fact, 1 Thessalonians 5:17 encourages us to do this when it instructs "pray continually." Start a running conversation with God the same way you might chat with a friend who stopped by for a surprise visit.
Don't worry if you can't always spare long stretches of time for quiet prayer. While dedicated time in prayer is certainly beneficial, your prayers do not have to be long and complicated, and it's okay if you're not sure exactly what to say. In fact, Romans 8:26 assures us, "The Spirit helps us in our weakness. We do not know what we ought to pray for, but the Spirit himself intercedes for us through wordless groans."
Think of prayer as simply a conversation with the God who loves you very much and who wants to have a close, meaningful relationship with you.
Bible Study
In Fall in Love with God's Word, I share at length about how to create a personal Bible reading routine you will love. Here's the condensed version: Start by considering your current season and personal preferences. Then use this information to answer the following questions and create your quiet time plan.
When will you read your Bible?
Where will you read your Bible?
How often will you read your Bible?
How long will you spend in God's Word?
What else will you do during your quiet time?
Once you have the first draft of your quiet time plan, put it into practice for about a week and then evaluate. Which parts are working? If you're having trouble sticking to your original plan, what specific detail is throwing you offtrack?
If you consistently struggle to read God's Word regularly, the problem isn't you. It's your plan. Don't fall for the lie that you can't do it, you're a failure, or you're just not motivated enough. These are lies and distractions. Instead, simply tweak your plan as needed until you figure out what works best for you in this season, knowing that your plan will likely change and adapt over time.
Scripture Memorization
Scripture memorization is a great way to make sure you always have God's Word with you whenever and wherever you need it. Plus, it's easier and more enjoyable than you might think.
Don't be afraid to get creative and have fun with it! The more Scripture you know, the more wisdom and encouragement you'll have readily available to you.
Self-Reflection
Self-reflection is the practice of intentionally thinking about your life and evaluating it in terms of where you are and where you'd like to be. There are several ways to do this. You can read your Bible slowly, examining and comparing yourself against the standards set forth in Scripture.
You can also train yourself to pay attention to your actions and reactions throughout the day, asking yourself questions such as:
What does the way I spend my time and money say about my priorities?
Where am I falling short of God's will for my life?
What specific obstacles are preventing me from following God's will for my life?
What small steps can I take today to live out my faith more fully tomorrow?
From there, you can pray and ask the Holy Spirit for strength to live out your calling well. And don't hesitate to intentionally seek out additional resources (books, classes, mentors, etc.) to make progress in any areas where you might be struggling.
Sabbath Rest
In today's busy culture, finding time for Sabbath rest isn't always easy, but that doesn't mean it isn't important. In fact, I'd argue that many of us need God's gift of Sabbath rest more than ever.
Sure, you may not be able to spend your entire Sunday lounging around in quiet worship, but what can you do to slow down and receive God's rest? Could you clean the house, run errands, and meal plan earlier in the week so you can set Sunday aside as a day of worship? Alternately, could you look for ways to add fun, restful, or rejuvenating activities into your day?
Fellowship
Are you regularly spending time with other believers who encourage you, inspire you, challenge you, and hold you accountable? If not, you're missing out! You can connect with other like-minded Christians by getting involved in Sunday school classes, Bible studies, or volunteer opportunities available through your church. You can reach out to friends, family, and coworkers you already know. Or you can find online communities, including Christian Facebook groups, chat rooms, and forums.
Solitude
Do you ever feel as though you're so busy taking care of everyone and everything else that you barely have time to think, much less spend time in prayer and reading God's Word? As busy Christian women, it can be difficult to find time for solitude. But it's still important to carve out space to think, process, and pray.
When can you find time to yourself? Can you wake up fifteen minutes earlier or stay up fifteen minutes later? Can you sneak away to a quiet spot for half an hour during naptime, during your lunch break, or while the kids are watching cartoons? Would your husband be willing to take over the bedtime routine so you have time to yourself?
Stewardship
If you aren't familiar with the term stewardship, it means managing your time, talent, and resources wisely so you can provide for yourself, your family, and others in need. We see it in 1 Peter 4:10, which says, "Each of you should use whatever gift you have received to serve others, as faithful stewards of God's grace in its various forms."
What skills, resources, or abilities has God blessed you with? God blesses us with more than we need so we can then turn around and be a blessing to others. Opportunities are all around us every day. We simply need to keep our eyes open for opportunities to serve!
Avoid the Checklist Mentality
Hopefully, this has inspired you to try a few new spiritual disciplines while continuing your current ones. As you do, however, I want to caution you against what I call "the checklist mentality."
Our goal as Christians isn't to get as many spiritual checkmarks as possible in an attempt to make God happy or to earn our good standing. It's to love God and others well.
Yes, spiritual disciplines are important. We should pursue them to grow in our faith. But we must always remember that spiritual disciplines are meant to help us live out our primary call to love God and others.
---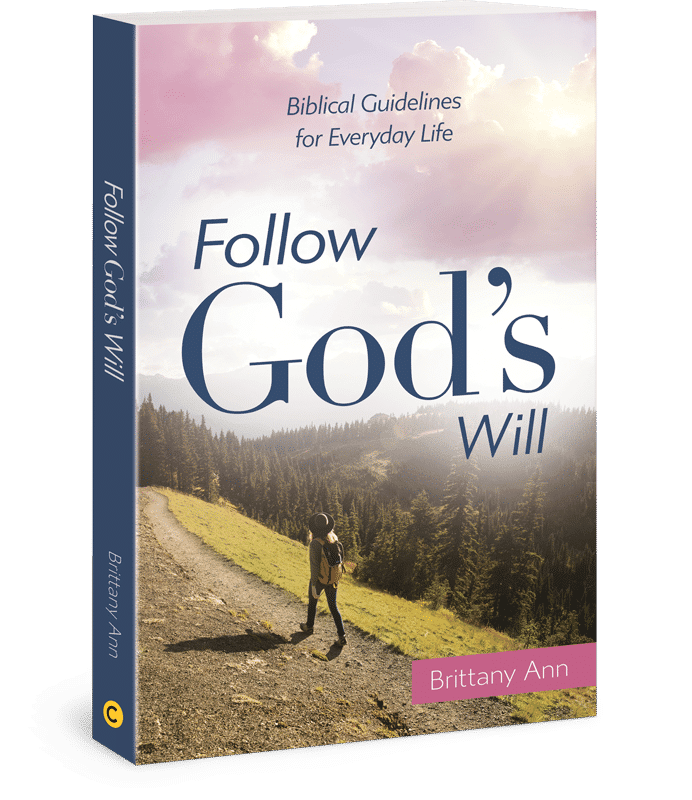 Adapted from Chapter 7 of Follow God's Will: Biblical Guidelines for Everyday Life by Brittany Ann. Learn more about biblical strategies for life at equippinggodlywomen.com.